Rabbajazz & exclusive concert with Ellen Andrea Wang, Ben Wendel & Manu Katché
Vi fortsetter suksessen med barnekonserter i Kikkans Hall, og konsertrekka Rabbajazz byr i år på seks nye forestillinger.
There will be an exclusive "once in a lifetime" concert at Moldejazz 22/7 when Ellen Andrea Wang, Ben Wendel and Manu Katché play Wendel and Wang's compositions in Teatret Vårt. The pandemic put an end to the concert during Ellen's residency in 2021 - we are very pleased to be able to present this unique collaboration during this year's festival!
Welcome to the world of children in Kikkans Hall!
Exciting stories and magical moments are told during this year's Rabbajazz. We follow up with six new performances in Kikkans Hall - the tent on Rådhusplassen. This year, the concert series starts with a performance for the very youngest aged 0-3 years. It will be a solid "Barakabisj" of a fart and a trip to the South with the Hitra King himself, dancing fingers, Pippi Longstocking, treasure hunt and a trip to New Orleans.
There is something for everyone here and we welcome children of all ages to exciting experiences in Kikkans Hall.
Ben Wendel, Manu Katché, Ellen Andrea Wang, Rob Luft og Andreas Ulvo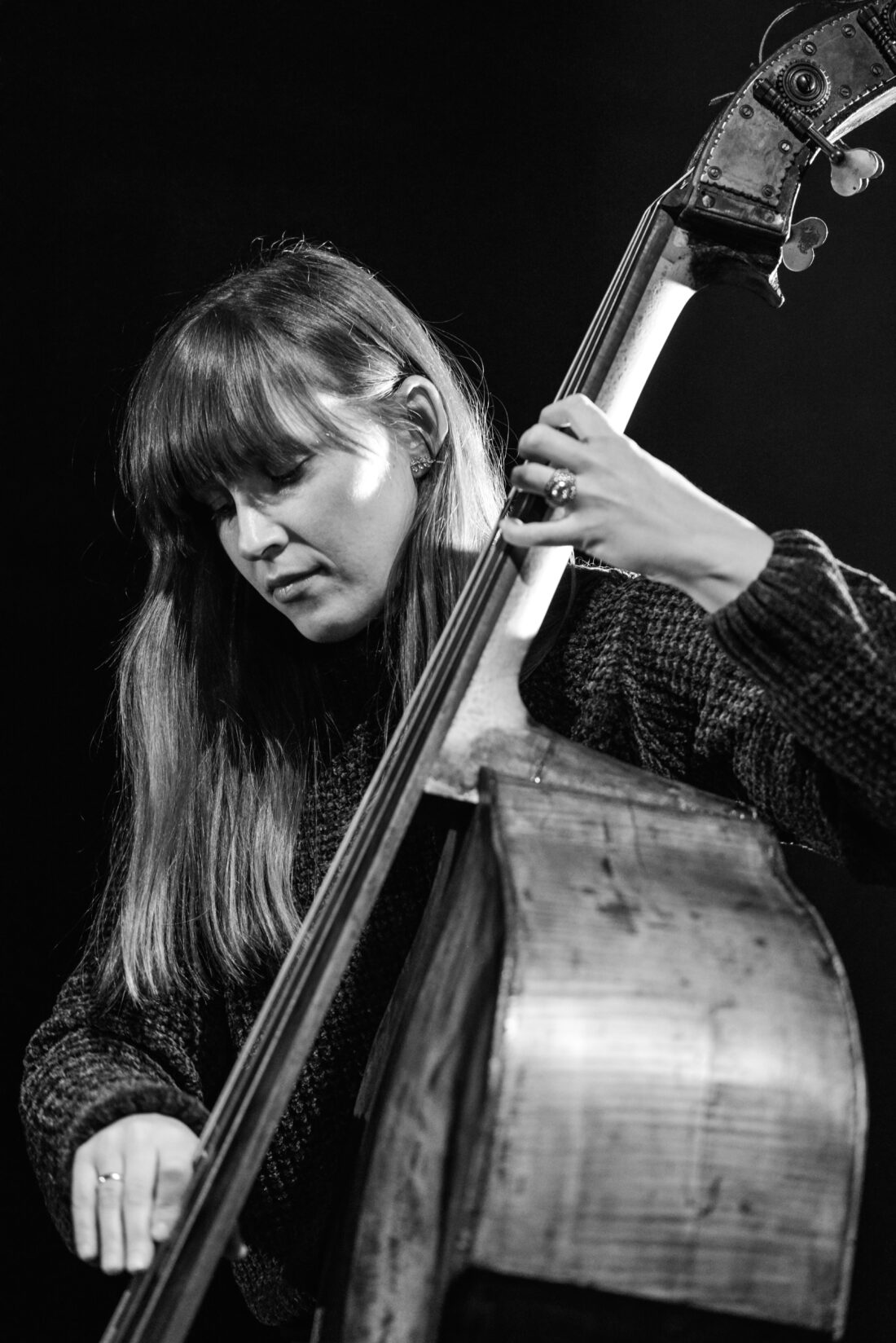 It will be an exclusive "once in a lifetime" concert at Moldejazz where the band plays songs from the catalogs of Ben Wendel's melodic and virtuoso music and Ellen Andrea Wang's dreamy and catchy music.
The pandemic put an end to last year's concert, but this year it is with great pleasure that we can share the news that the band will play on July 22.
When Ellen Andrea Wang was Artist in Residence during Moldejazz 2021, she invited Canadian American saxophonist Ben Wendel to play a concert with her former bandmate Manu Kathcé on drums, British guitarist Rob Luft and pianist Andreas Ulvo.
Ben Wendel has been at the forefront of the modern jazz scene for almost twenty years and has been a co-founder of the jazz collective Kneebody, which has been an inspiration for groups such as Louis Cole and Snarky Puppy. Played with musicians like Tigran Hamasyan and Snoop Dogg.
Manu Katché is known from Peter Gabriel, Sting and Jan Garbarek.
The British shooting star Rob Luft is known from collaboration with Django Bates and on Ellen Andrea Wang's latest album «Closeness».
Andreas Ulvo is one of the country's foremost pianists and plays with Mathias Eick and Solveig Slettahjell.
Bassist and vocalist Ellen Andrea Wang is among the country's top musicians where she has pushed jazz in indie music with the band Pixel, stretched musical boundaries with GURLS and she has time and time again emphatically proven that you can make hits and still have both legs in jazz.
Ben Wendel - saxophone and compositions
Ellen Andrea Wang - bass, vocals, and compositions
Manu Katché - drums
Rob Luft - guitar
Andreas Ulvo - Grand piano, rhodes and keyboard
Fire fugler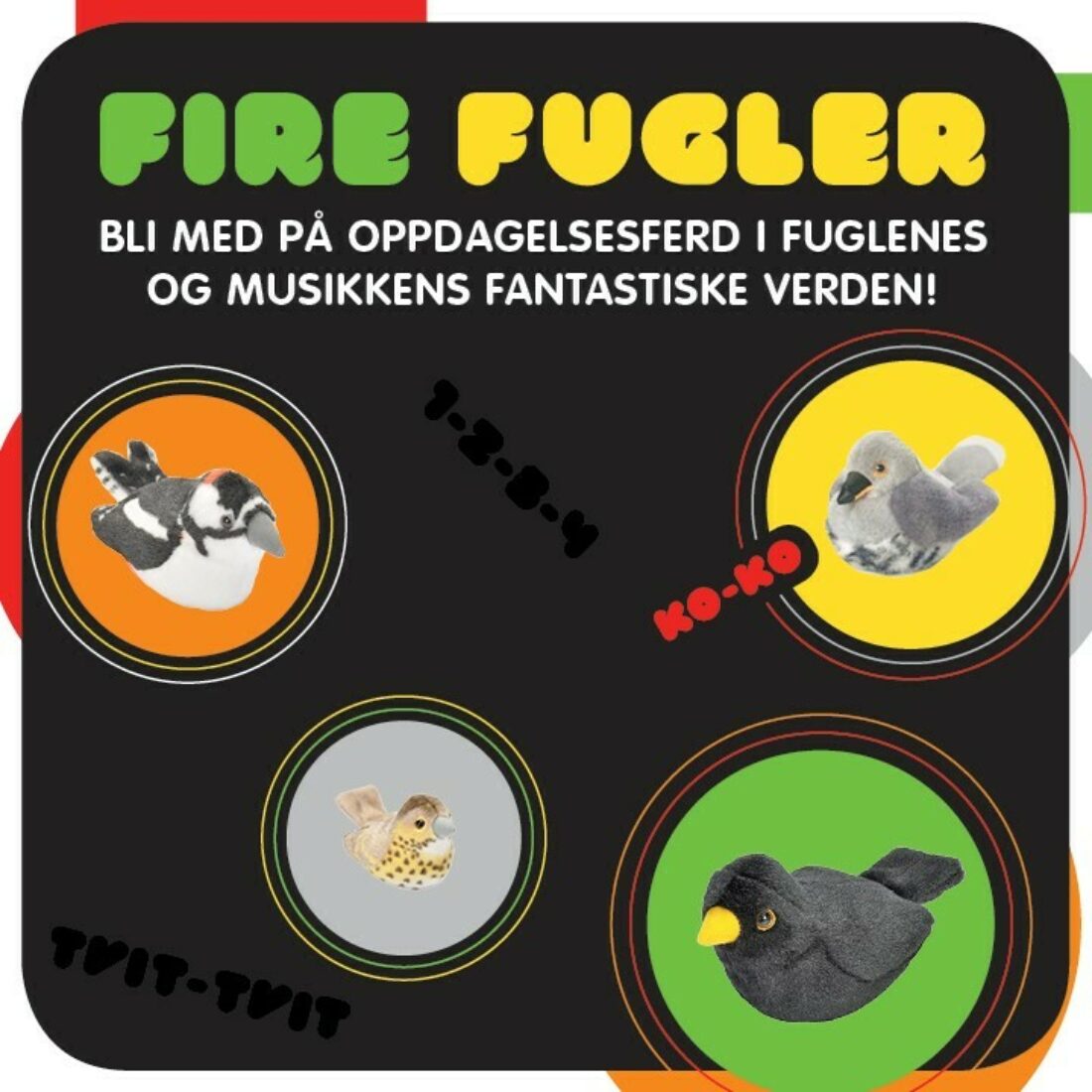 Join a journey of discovery in the fantastic world of birds
We go on a treasure hunt for exciting birds and make music inspired by the birdsong. The music is played by saxophonist Frøy Aagre. On the journey of discovery, we find different instruments that the children get to play. With light, sound, movement and music, we together create a magical bird symphony.
Frøy Aagre (saxophone and composition), Gunhild Bjørnsgaard (choreographer)
Si det med Tabla'n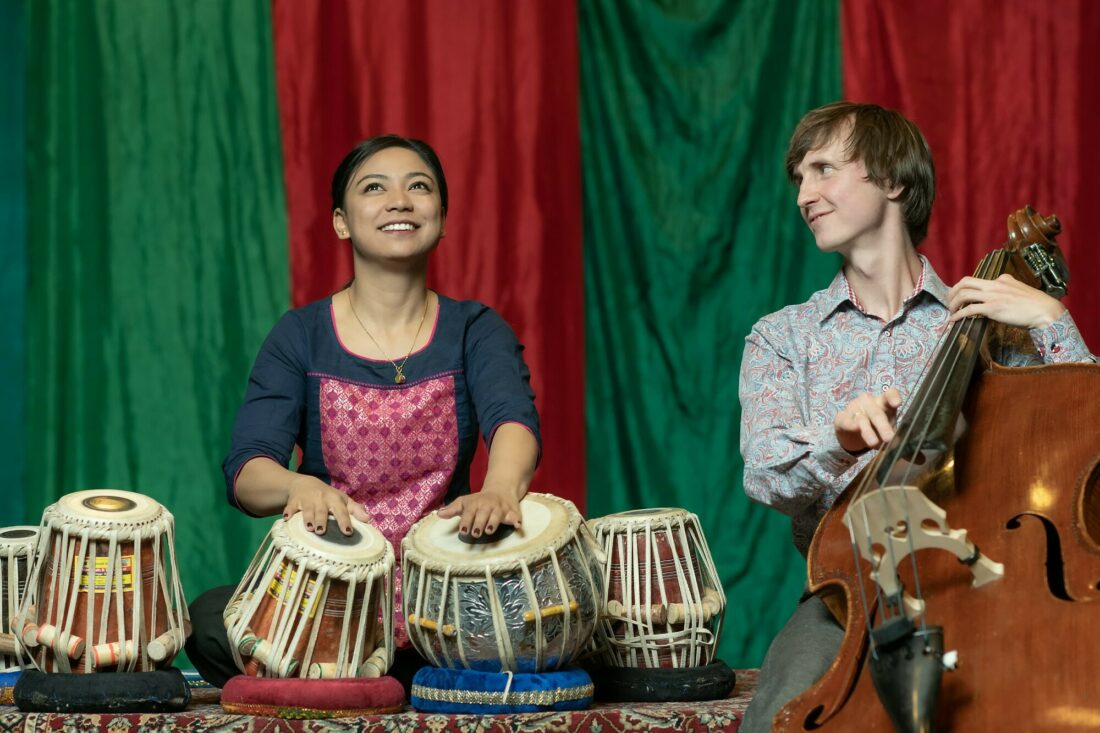 Have you seen or heard Tabla before? Did you know they can talk?
In this concert you get to meet Norway's new champion in the Indian drum tables
When Sanskriti plays, the fingers dance over the small drums at full speed and create many fine rhythms - almost like a whole orchestra. Anyone who listens well can hear the voice of the tabla singing and telling stories.
Maybe you hear a secret? Sanskriti comes from Nepal and plays tablas, and Erlend comes from Norway and plays saxophone.
In this interactive performance you get to sing, dance, and play on tablas with them.
Recommended age limit from 3 years
All children between 1 and 15 years must have a ticket.
Sanskrit Shrestha and Erlend Olderskog Albertsen
Hitrakongen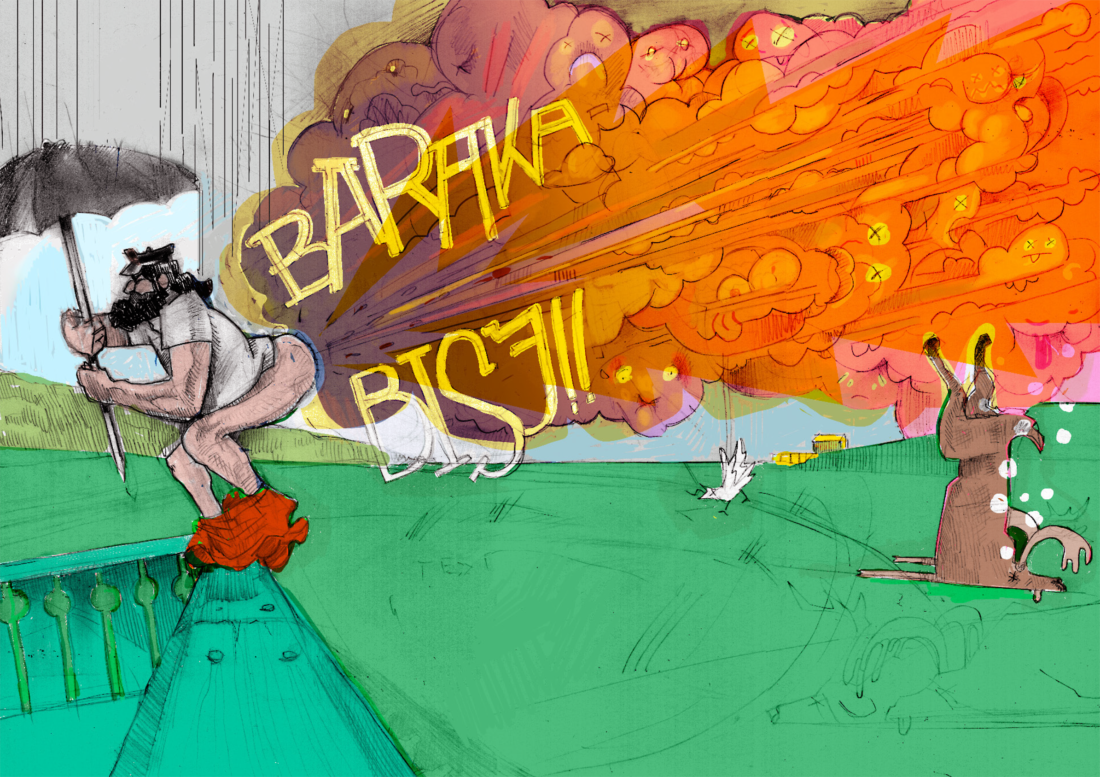 The book Hitrakongen was launched in 2014, and in a short time it became very popular among children who became acquainted with the character
A jazz concert for children and young people
This is the village original, the single father - who in his own way works hard to rule in his kingdom. Deep down, he, like most people, is most afraid of the great love.
The children's book author Bjørn Tore Grøtte's text universe has now been transferred to a musical universe composed and arranged by Martin Myhre Olsen; a genre-free playful world with roots in modern and classical jazz, written for a large ensemble with some of the most profiled Norwegian jazz musicians today.
In the role of Hitrakongen is the legend in Norwegian jazz; John Pål Inderberg. The story is told by the unique Rohey Taalah who also offers magical vocals.
Rohey Taalah - vocals, narrator
Martin Myhre Olsen - saxophones, musical direction
John Pål Inderberg - baritone saxophone, Hitrakongen
Eirik Hegdal - woodwind
Lars Ove Stene Fossheim - guitars
Kjetil Mulelid- piano, synth
Bjørn Marius Hegge - bass
Håkon Mjåset Johansen - drums
Tor Breivik - sound
"This record has musical qualities that in no way scream for any age limit, neither upper nor lower. Brilliant original music with the best version of the Trondheim Jazz Orchestra you never heard." - Terje Mosnes, JazziNorge
All children between 1 and 15 years must have a ticket.
Louisiana Avenue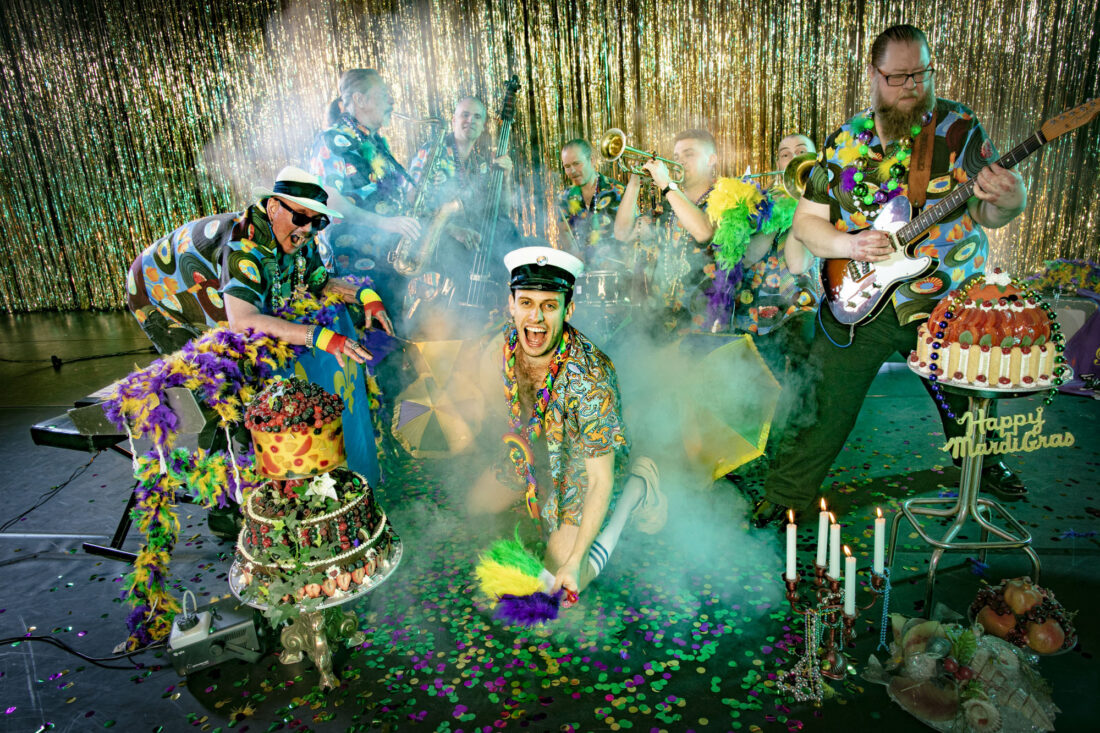 The Moldejazz favorites in Louisiana Avenue are finally back and in addition to their evening concert will also play for the most important Moldejazzers, namely the children!
There will be a carnival atmosphere here and together we will take the trip to New Orleans and experience Mardi Gras.
The band is a declaration of love to people who dared and let themselves be inspired in encounters with foreign cultures, take part in their history and be open to creating the most atmospheric music. In the French Quarter of New Orleans, where Europe and Africa meet, a culture pulsating with joy, scents and music grew.
All children between 1 and 15 years must have a ticket.

Kalaskvintetten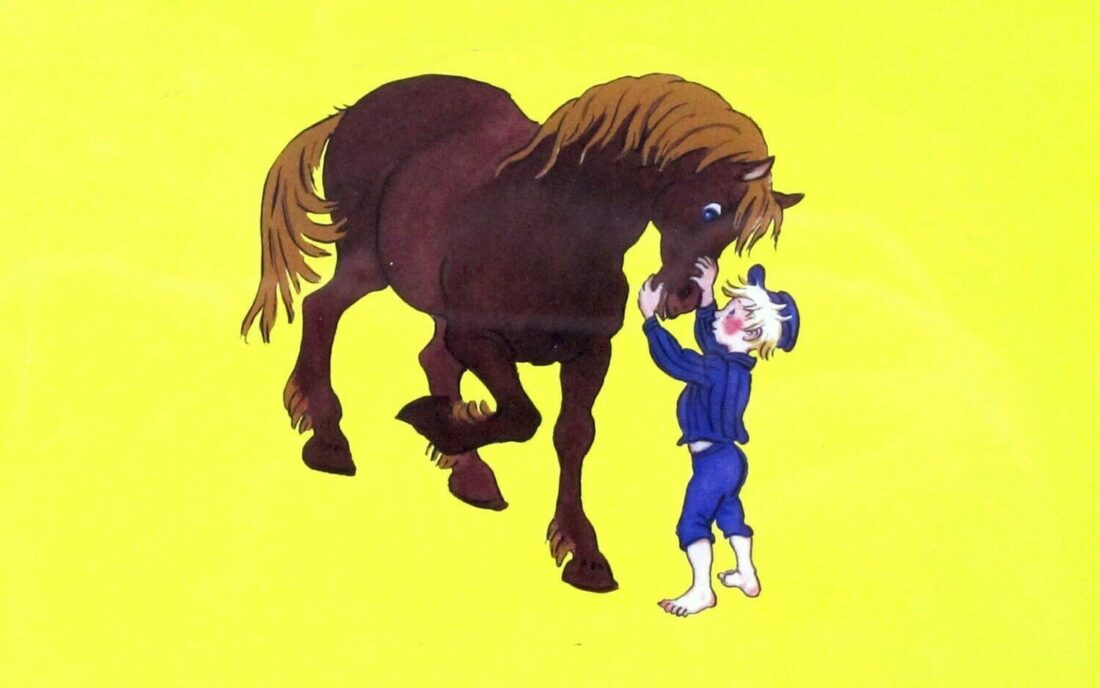 Pippi Longstocking, Emil in Lønneberget and Albert Åberg. In the 1970s, all these books became films and television with music that was described as both innovative and anarchist.
Now, however, the songs are among the timeless classics. What really happened in Swedish jazz in the 70's that made the best music was children's TV jazz? The answer is Georg Riedel. Now a star ensemble of Norwegian jazz performers who grew up with Swedish children's TV songs make their own.
Ola Høyer is one of Norway's leading jazz bassists and musical director for the Kalask Quintet, which this Saturday will interpret 70's children's TV jazz. With him are Johan Lindvall (piano), Marthe Lea (sax), Emil Strandberg (trumpet) and Dag Erik Knedal Andersen (drums).
Best suited from 3 years and up. All children between 1 and 15 years must have a ticket.