Commissioned work from Sandtorv / Horntveth / Mokkelbost, D'Sound XL + 3 other news
Commissioned works from Natalie Sandtorv / Lars Horntveth / Erlend Mokkelbost, D'Sound's original cast with Simone + guest vocalist Tony Momrelle and DJ Kemit, energetic The Core and beautiful tones from Selma French - all coming to Moldejazz in week 29!
In addition, today we put out tickets for the drug-free concert for those under 18 to 06 Boys in Alexandraparken 19 July at 18:00.

The three have all distinguished themselves on their own front for a number of years through solo projects, their own bands and a number of important productions for and with others
GLASS
Teatret Vårt (PLASSEN)
395,- fees incl.
This year, Moldejazz has the honor of being able to present a commissioned work signed by Natalie Sandtorv, Lars Horntveth and Erlend Mokkelbost
In 2020, Natalie Sandtorv delivered her debut album "Heart Echoes" under the artist's name Neon Ion, which received rave reviews and gave her a solid name at home and abroad. Audun Vinger in Dagens Næringsliv wrote, among other things: "Neon Ions Heart Echoes expands the field of modern Norwegian pop music. (..) Natalie Sandtorv impresses as Neon Ion, which will stand as a highlight from the Norwegian pop year 2020".
Since the mid-90s, Lars Horntveth has worked with his own band Jaga Jazzist, which can point to an impressive number of releases as well as extensive tournaments around the globe. Horntveth has also produced albums for several artists, be it Susanne Sundfør, a-ha or Kimbra. He has also released several solo albums, and written music for film and television.
Erlend Mokkelbost has time in bands such as JR Ewing, Montée and KILLL, but has probably made a name for himself through his work as a composer and as a producer for others. He has worked with names such as Honningbarna, han gaiden and Aiming For Enrike to name a few, and is also behind the popular commissioned work series Pekula.
The three have now joined forces to create the work GLASS, which figuratively is about the emotional framework we humans often create around us.
Frames we create out of necessity, often to shield ourselves. So how do we deal with all this unresolved and difficult? This is what the three in GLASS explore.
Musically, a beautiful work has been created whose mission is to create emotional and soulful space for the listeners through resistance and abstractions.
They bring with them a star team of Norwegian and foreign musicians, who will help create this whole.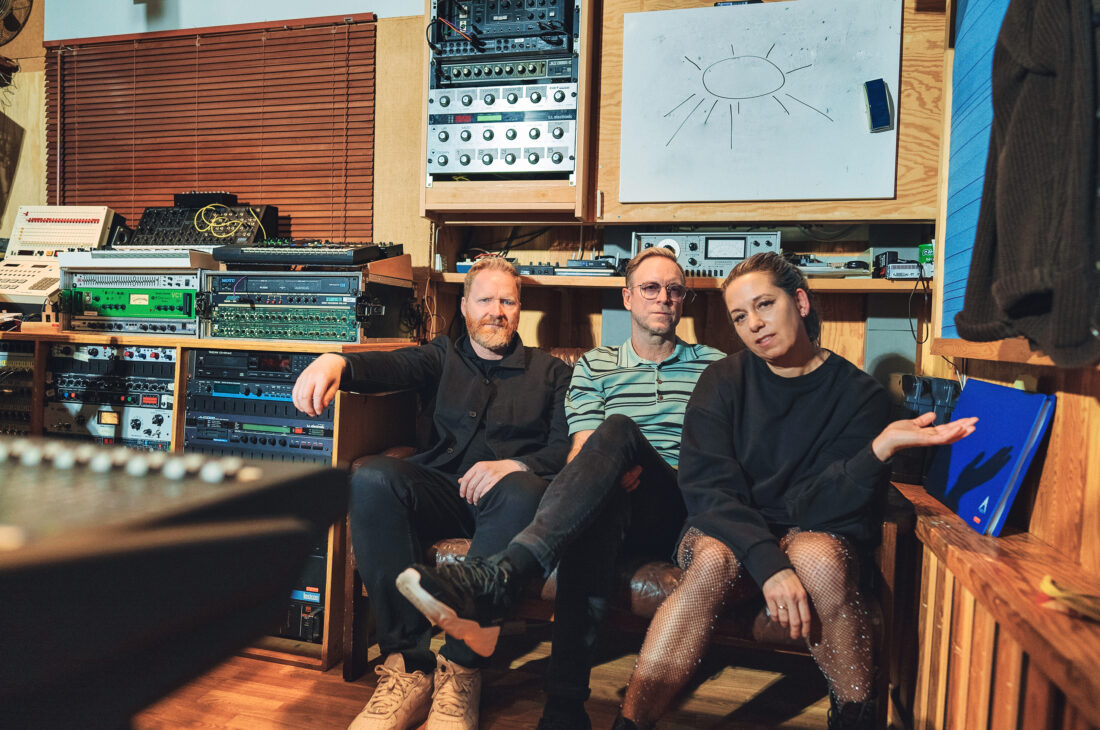 For a quarter of a century, the band has been known as one of the country's most solid live bands with the highest quality at all levels. In the anniversary year 2022, they play live together again, with the original crew Simone Eriksrud, Kim Ofstad and Jonny Sjo.
Alexandraparken (18+)
380,- fees incl.
19:00 Dørene åpner
21:00 GiddyGang & Vuyo
23:00 D'Sound feat. Tony Momrelle & DJ Kemit
00:45 DJ Vuyo & Sigmund Vestrheim
D'Sound is current with the album "25" which is their ninth in a row and marks that the debut album "Spice of Life" has its 25th anniversary this year.
The album "Spice of Life" (1997) was not only a milestone for Norwegian R&B, but also the start of a long and successful career at home and abroad. The new album "25" contains eight newly written songs in collaboration with Norwegian and international artists and songwriters, among them Macy Gray and Cory Henry to name a few.
This is not the first time D'Sound has played on Moldejazz (1997/1999/2001/2015/2017), and the sound, groove and core from the start of the band's career is still there. With their common musical love of soul, funk, jazz and pop music, the languorous choruses still come like pearls on a string.
In 2017, former vocalist in "Incognito" Tony Momrelle had to cancel at the last minute, but this summer it will be! In addition, DJ Kemit (Arrested Development) is with, again, he was part of the crew when D'Sound played his legendary concert at Kulturhuset in 1999!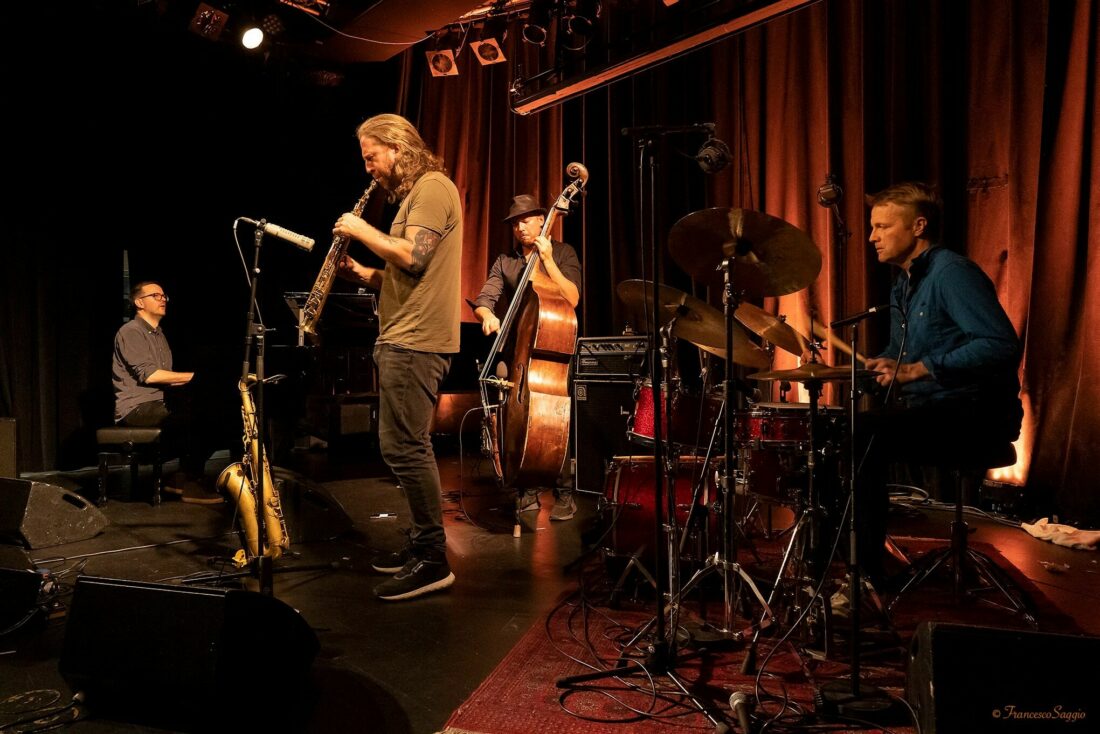 The Core is synonymous with energy and picked up the gauntlet from John Coltrane's musical heritage early on. Nevertheless, the band members through their various musical approaches have influenced The Core's expression
The Core
Storyville (PLASSEN)
380,- fees incl.
The Core really found their musical identity when the band played 3 concerts at Zarathustra during Moldejazz in 2003. Although this was not part of the official "Moldejazz program" but still the place was full to the brim
The Core mottok i 2004 EXON Mobils Moldejazz stipend. Nå er bandet tilbake på Molde for fjerde gang, stadig på jakt etter den uforglemmelige atmosfæren og lyden av Zarathustra-konsertene i 2003.
The Core sin musikk beskrives med spilleglede, energi og en referanses til jazzhistorien men med et utvetydig moderne uttrykk. Det er i underkant av 10 år siden «The Core» spilte sist og mye har skjedd på disse årene. Men gjennom alle medlemmenes videreutvikling av eget spill; Møsters eget band «Møster», Raknes sitt «Stillhouse», Slettevolls arbeid med bl.a. Arild Andersen og Aalbergs fokus på samtidsmusikk, er vi sikre på en videreutvikling som peker fremover. Denne spillegleden og energien skal The Core spre videre gjennom kommende konserter og utgivelser.
Kjetil Møster - Saxofoner, Erlend Slettevoll - Piano, Steinar Raknes - Bass, Espen Aalberg - Trommer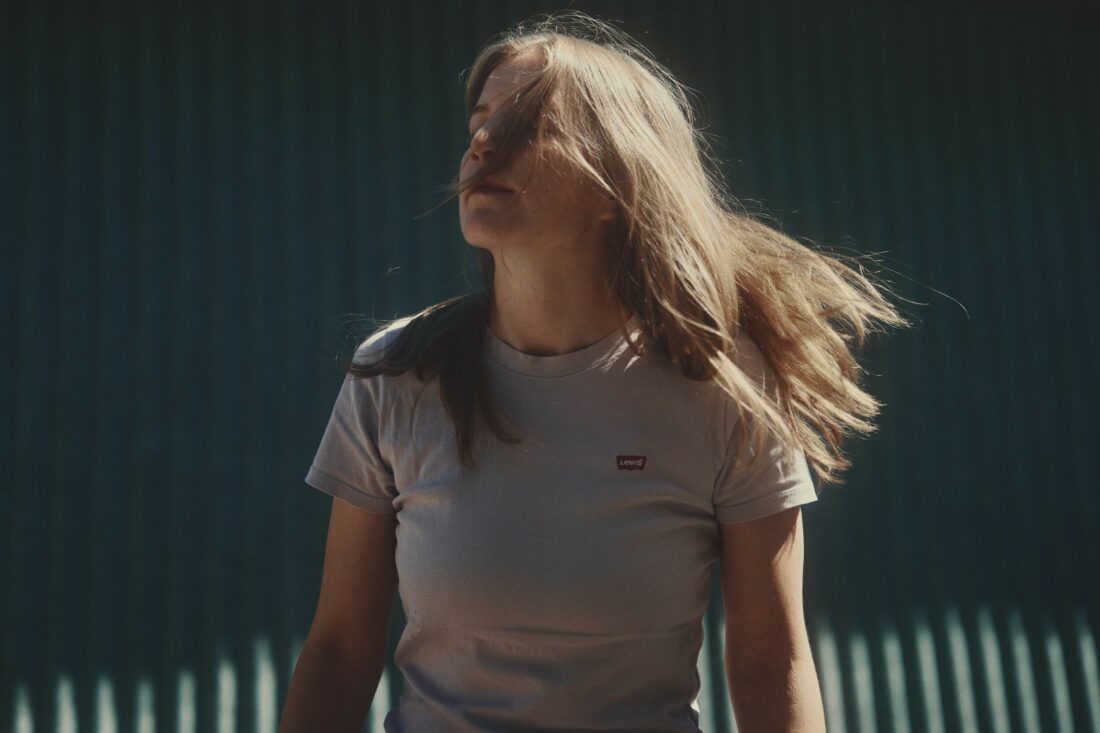 Selma is already known in the folk-scene in Norway as a member of bands such as Norwegian grammy nominated Masåva and Norwegian grammy winner Morgonrode
Selma French
Storyville (PLASSEN)
380,- fees incl.
Selma French is a Norwegian singer, composer and fiddle player. Her music reveals an admiration for Norwegian and English folk music, as well as containing an airy energy from somewhere unknown.
The debut album consisting of Selma's songs wrapped in electric guitar, wurlitzer, fiddles and some high pitched choir voices will be released August 19 on the Norwegian label, Grappa. Her first single «Listen to the kids» is a protest song with a roar of frustration as well as a hope for the future.
She has toured and worked with with artists like Frøkedal & Familien, Kristian Kristensen, Siv Jakobsen and The Switch. Her musical work has been acknowledged by many, lastly featured as the theme song in the Viaplay series Furia.
Selma French has grown up in a little university suburban place called Ås. Surrounded by folk music she has played and created music all her life. The list of musical inspirations is long, from Linda Perhacs, Nick Drake, Fairport Convention, Judee Sill, to Frøkedal, Sundfør and Sandy Denny.
Selma French (vokal, gitar), Andreas Skår Winther (trommer), Christian Skår Winther (elektrisk gitar), Anna Ueland (synth).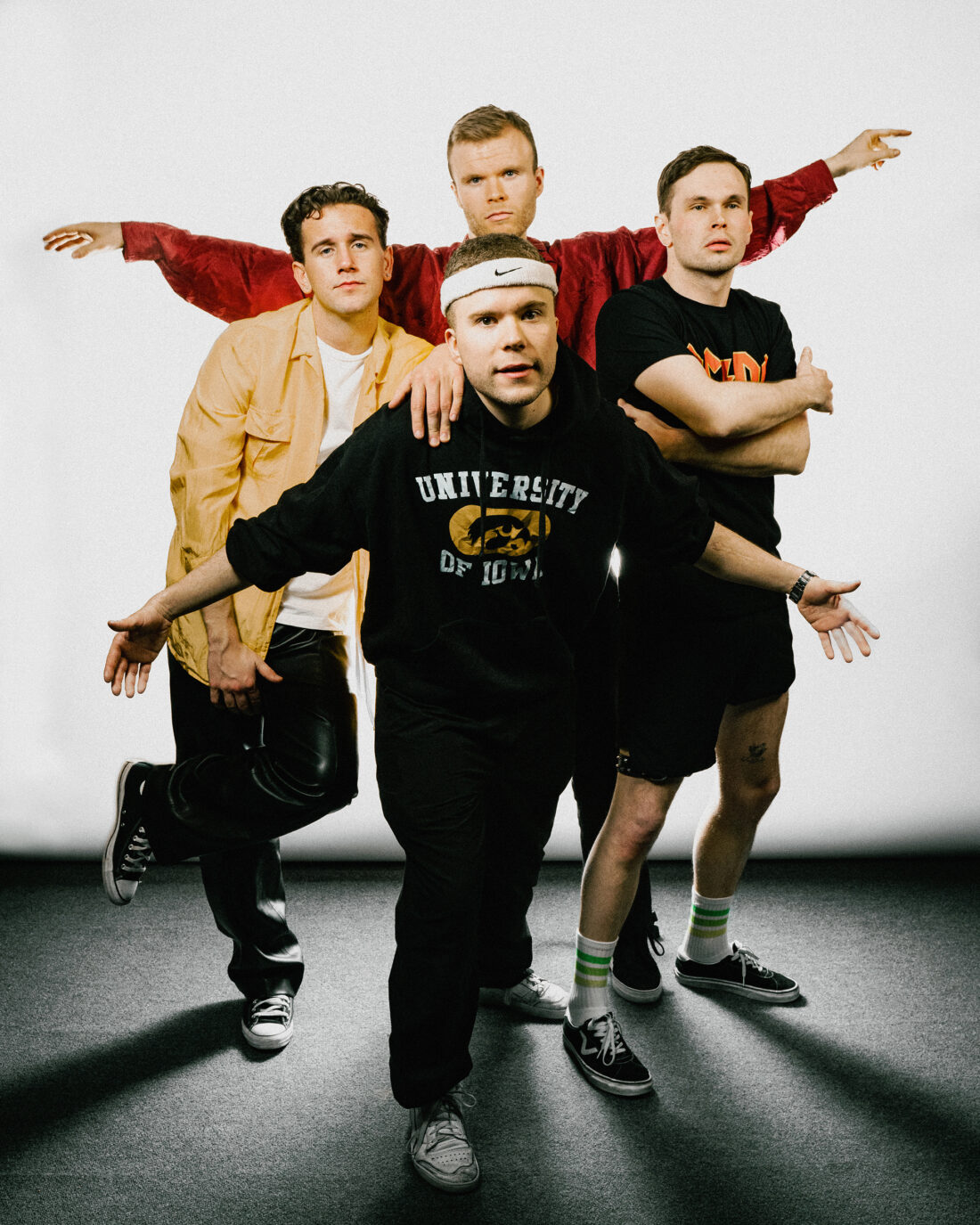 This concert is a drug-free event for those under 18 years
06 Boys - U18
Alexandraparken (18+)
250,- fees incl.
After a year beyond all expectations, 06 Boys are ready to celebrate that the festival summer is back in their hometown in front of family and relatives
The versatile dance band invites you to parties wherever they go, with everything from bone-hard hip hop to wonderful summer rhythms. For the concert at Moldejazz this summer, 06 has several new songs and dance steps with them, and they are ready to make mum proud of jazz itself!
The boys ended up on a bit too many lips, when a packed Sentrum Scene went to the roof after the concert referred to as "this year's city: noise talk" and "the shock factor of the times" during City: noise 2021. After that, 8000 people on Jugend, western tour and sold-out student concerts filled the year that has been.
The hip hop dance band is a playful and fresh breath, with energetic music, live instruments (Sax / Guitar) and cheeky dance moves! With songs like "Sprint", "Bubble" and "Chili" listed on P1 and P3, the music has spread throughout the country.
With this, we welcome everyone under the age of 18 to a concert in Alexandraparken, an arena that is usually only available to those over 18 in the evening. A great concert experience awaits!
06 Boys consists of the brothers Ivar and Håvard Bjerkan, Erlend Skeid and Tommy Rykhus.