Beautiful vocal jazz, bold beats, and hefty bricks!
Silje Nergaard with Espen Berg plays Silje's music in stripped down and beautiful version, Blåsemafian returns to Alexandraparken with warning of high pressure, Cory Wong feat Dave Koz number two, GiddyGang & Vujo serves heavy hip hop beats and silky soft vocals, and a tribute to Delbert McClinton!
The duo gives you a concert experience that is pure balm for ears, heart and soul.
Silje Nergaard med Espen Berg
Teatret Vårt (PLASSEN)
495,- fees incl.
Espen's dynamic and playful piano playing makes Silje's beautiful and unique voice really shine in this beautiful musical interplay.
In 2020, Silje Nergaard celebrated her 30th anniversary as an artist and on that occasion began an exciting musical collaboration with jazz pianist Espen Berg, who has received Moldejazz 'SpareBank 1 SMN JazZtipendiat (2016/2017) and is considered a world-class pianist. Together they have chosen songs from Silje's extensive musical catalog with beautiful, stripped-down versions of her most famous songs. In addition to some new music, including from Silje's latest album «Houses» (2021). The duo invites the audience to a close, intimate, and exclusive concert experience where they take the listener into the stories behind the songs' creation.Of Silje's 18 albums, the release "At First Light" (2001) with its over 140,000 copies sold, is Norway's best-selling jazz album of all time. Silje Nergaard sang with Kurt Elling in Teatret Vårt in 2015, and it was packed in Reknesparken when she did Morgengry in 2018. By the way, did you know that Silje made her debut at Moldejazz at the age of 17?
Cory Wong comes to Alexandraparken on Tuesday and Wednesday during the festival week with an extremely competent orchestra that provides two hot and sweaty evenings - "all in the name of groove"!
19:45 Dørene åpner
21:00 06 Boys
23:00 Cory Wong feat. Dave Koz
19:00 Dørene åpner
21:00 GiddyGang & Vuyo
23:00 Cory Wong feat. Dave Koz
Cory Wong is best known as the guitarist in Vulfpeck, one of the world's hippest and most talked about bands in recent years. However, Wong is as "groovy" as a solo artist as with Vulfpeck and he is now in full swing to establish his own career.
06 Boys is a local band loved by many youngsters, and we are pleased to have them back with no restrictions!
Cory Wong grew up a stone's throw from Prince's Paisley Park Studios in Minneapolis, Minnesota. To try a variant of a journalist's bloody one can, say that the groove inspiration from Prince is more than just symbolic. Wong has gradually established himself as a guitarist, bassist, songwriter, podcast host and producer and he moves seamlessly between the genres of jazz, rock, and funk. He has received well-deserved attention for his latest releases, including "Wong's Cafe" (2022), and not least, his YouTube show is highly valued, both for extreme musicality and for humor and warmth.
Cory Wong - Guitar, Dave Koz - Mini Sax, Sonny Thompson- Bass, Kevin Gastonguay - Keys, Eddie Barbash - Soprano Sax, Kenni Holman - Alto Sax, Sam Greenfield Bari Sax, Jay Webb - Trumpet, Michael Nelson - Trombone, Petar Janic - Drums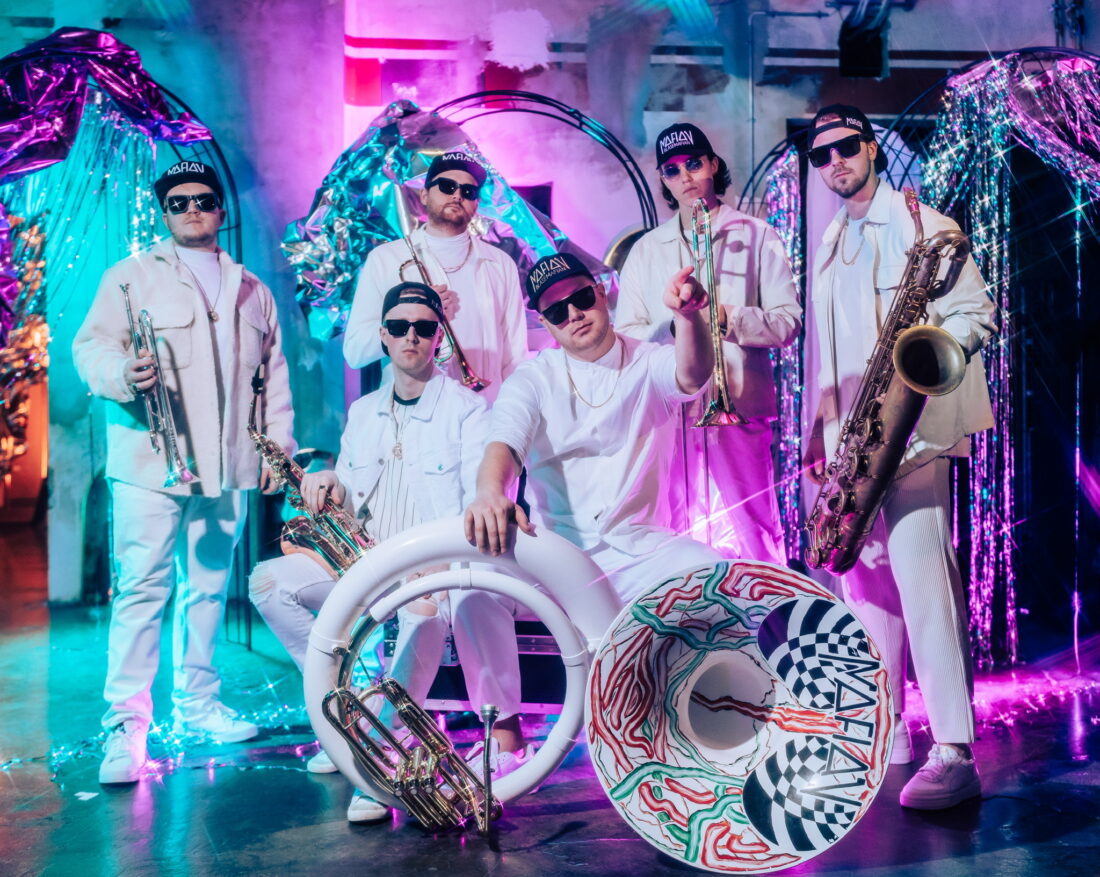 Blåsemafian raised the roof in Alexandraparken last year, we repeat the success!
19:00 Dørene åpner
21:00 Souled Out
23:00 Blåsemafian
19:00 Dørene åpner
21:00 TBA
23:00 Blåsemafian
Blåsemafian's made its big breakthrough in 2021, primarily through its participation in the Melodi Gran Prix. With its joy of playing, enthusiasm, and musical impact, it is difficult not to be drawn as an audience. We are very much looking forward to being able to welcome the audience back without having to sit in a designated place, as last year - because it is not easy to sit quietly with Blåsemafian on stage! On the edge of unnatural.The band has long been one of the most renowned wind sections in Scandinavia and has previously collaborated with artists such as Cezinando and Madcon. They have a heavy corps background, and in the blowing environment they are worshiped as heroes.Blåsemafian's goal is to inspire and motivate young musicians, something they succeed well with, among other things. workshops around the country - as well as being good ambassadors for the corps movement.Notice of blest with storm in the casts is hereby issued!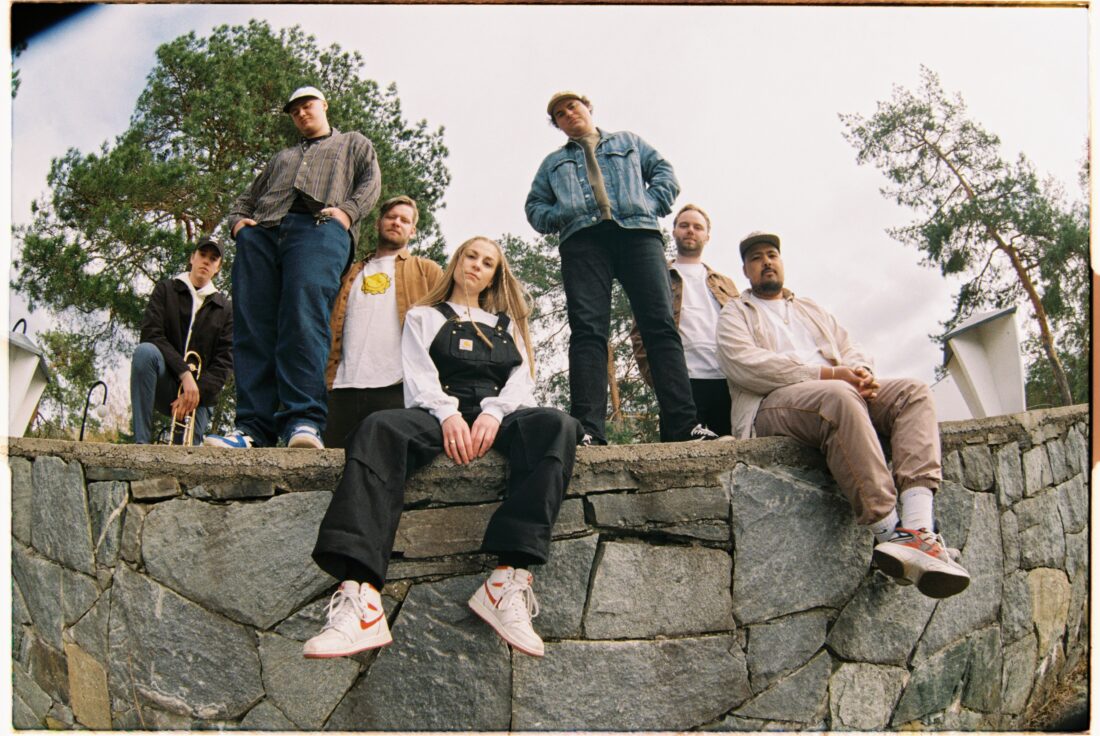 GiddyGang is an Oslo-based collection of musicians driven by heavy hip-hop beats and silky soft vocals.
19:00 Dørene åpner
21:00 GiddyGang & Vuyo
23:00 Cory Wong feat. Dave Koz
19:00 Dørene åpner
21:00 GiddyGang & Vuyo
23:00 TBA
The music is founded in solid hip hop beats by the old school, with strong influences from J Dilla and The Roots.
At the same time, the members have a background in everything from gospel, jazz, and soul. The result is surprising, stylish, fun, and cheerful.The debut mixtape was made during the shutdown as a positive element in demanding times. Among partners on the tape, we find names like Tennishu (Butcher Brown) and South African rapper / MC Vuyo. Vuyo will also be at the concert in Alexandraparken and spice up the songs with their laid back bars and delicious flow.To feel "Giddy" means to feel laughable and happy and it is these feelings that GiddyGang wants the listeners to feel when they hear the music.
Shaky Ground, en tribute til Delbert McClinton. 
19:00 Dørene åpner
21:00 Souled Out
23:00 Blåsemafian
19:00 Dørene åpner
21:00 TBA
23:00 Blåsemafian
Delbert McClinton is an American songwriter, vocalist and harmonica player, who with his distinctive phrasing and "crack" in his voice has delighted his audience with his mix of blues, country and rock since the 60's
He has won several Grammys, and Rolling Stone calls him the "Godfather of Americana Music".
In May 2021, McClinton announced that there will be no more touring activities, but here you get the chance to experience a bunch of his most famous songs.
Stian Mordal vocals, Beate Talset Røvik vocals, Karianne Stranden Rikstad vocals, Jens Mordal trumpet, Jørgen A. Brecke trumpet, Magne Falk saxophone, Arnt Inge Torheim guitar & musical director, Ole Kristian Malmedal keys, Kolbjørn Venaas Jr drums and Bjørn Ove Hagset bass