New exciting Moldejazz release!
Angelique Kidjo, Ine and Edvard Hoem, Shamania, Bjørn Tomren, Fieh, Flukten, The Real Thing and Best Western Swing are all ready for Molde in week 29
With this full Moldejazz release, all three concert days at Romsdalsmuseet are complete. The soul funk band Fieh completes on Wednesday 20 July together with Sigrid and Metteson, Bjørn Tomren will measure vocal splendor with Ane Brun and Jarle Bernhoft on Thursday 21 July and Angelique Kidjo will add an extra dimension to the Friday concert on 22 July which already has Røyksopp and Chris Holsten confirmed. Legendary Marilyn Mazur returns to the festival with her niece band Shamania. Ine and Edvard Hoem come with the music from the album "All we love". The organ jazz band The Real Thing is finally back at the festival, while Best Western Swing and Spellemann-nominated Flukten are new acquaintances for the festival's audience.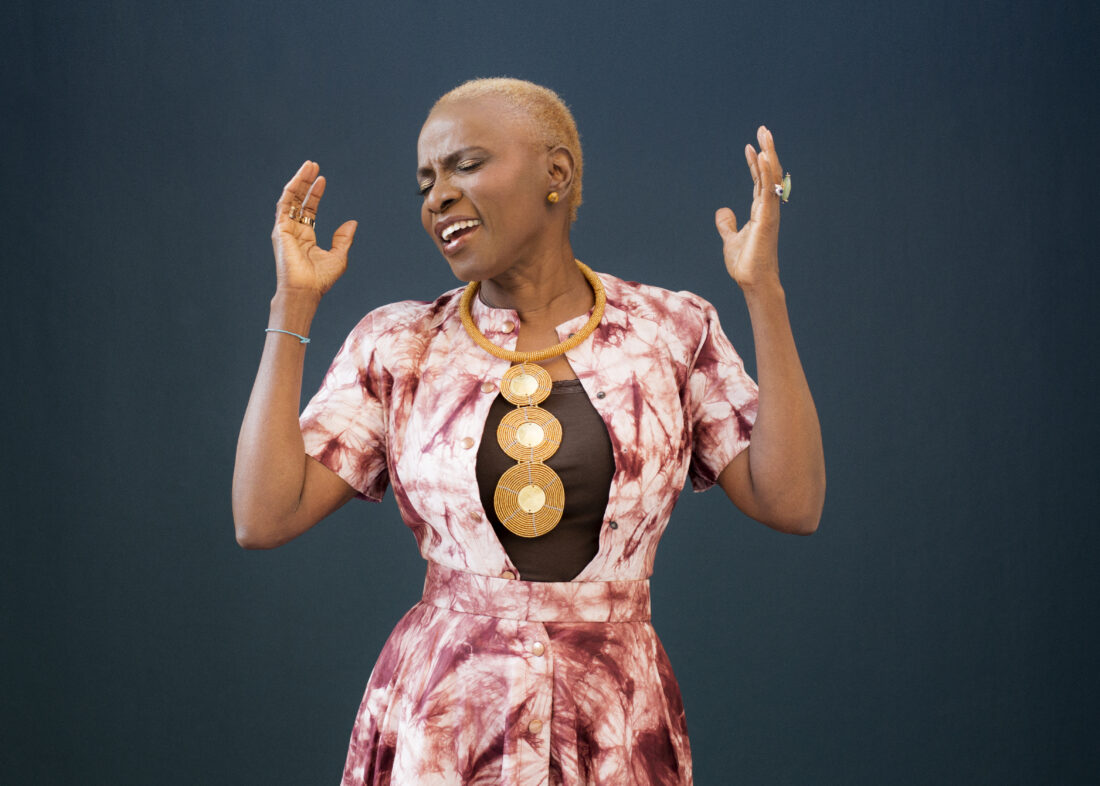 Det er klart for eufori og rytmefest på Romsdalsmuseet!
Romsdalsmuseet
785,- fees incl.
17:00 Doors open
18:00 Chris Holsten
19:45 Angelique Kidjo
21:30 Röyksopp
I 2011 fikk hun salen i Bjørnsonhuset til å danse da hun var her med Dianne Reeves og Lizz Wright i prosjektet «Sing the Truth!» Siden den gang har vi drømt om å få presentere henne på Romsdalsmuseet. I år skjer det endelig!
«Elektrisk og eksplosiv», «med soul og snert», «Afrikas diva» – beskrivelsene av Kidjos musikk og publikumstekke er mange.
Angelique Kidjo er et verdensnavn med stor v. Hun har i løpet av de tre siste tiårene samarbeidet med store navn som Sting, Alicia Keys, James Brown og Philip Glass. Kidjo har vunnet fire Grammypriser, gitt ut 13 album i eget navn og er nærmest blitt et symbol på Afrikas blomstrende kreativitet og energi. Musikken hennes er en fargerik blanding av afrobeat, dancehall, hip-hop, RnB, funk, jazz, soul og latinomusikk.
På hennes nyeste album, «Mother Nature» har hun invitert med seg flere unge- og mest nyskapende innen vestafrikansk populærmusikk.
«Dette albumet er et kjærlighetsbrev til Moder jord og alle verdiene vi har kjær: sannhet, tillit, kjærlighet og samhold» sier Kidjo selv. "Hvis det er noe pandemien har lært oss er det at vi alle er en del av det samme økosystemet – denne planeten er alt vi har. For vår egen overlevelse, må vi anerkjenne menneskeheten, respektere verden vi alle deler og lære hvordan vi skal leve sammen. Det er bare ingen annen måte"
Benin-fødte Kidjo er Unicef ambassadør og brennende engasjert i politikk og taler til både hjerte, sjel og kropp med sin musikk.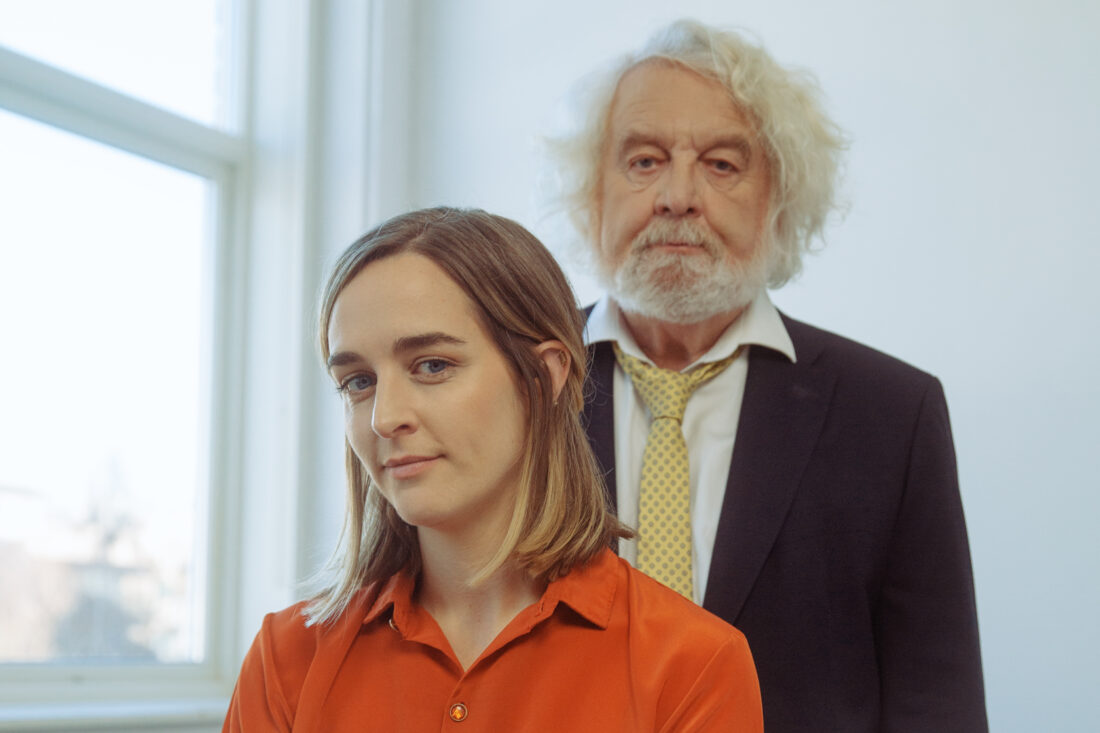 Selv om far og datter har samarbeidet i det små i mer enn 15 år så var det i etterkant av Moldejazz sin hyllestkonsert «Klangen av Hoem» i forbindelse med Edvards 70-årsfeiring i 2019 at samarbeidet for alvor ble kjent.
Ine & Edvard Hoem
Teatret Vårt (PLASSEN)
495,- fees incl.
Far og datter Hoem har opplevd stor suksess på hvert sitt felt.
Edvard Hoem har gledet lesere over hele Norge i flere tiår, ikke minst med slektsromanene om sine forfedre som utvandret til Amerika. Ine Hoem har på sin side gjort stor suksess med sin smakfulle visepop med tydlige jazzinnslag.
De har blant annet gjort en nydelig gjendiktet versjon av «Å, signa natt» som ble fremført på NRK Lindmo i desember 2020. Høsten 2021 la Ine Hoem og Edvard Hoem ut på sin første turné sammen i forbindelse med utgivelsen av albumet «Alt vi har kjært» som fikk strålende mottagelse over hele Norge.
Marilyn Mazur - Shamania
Molde Cathedral
495,- fees incl.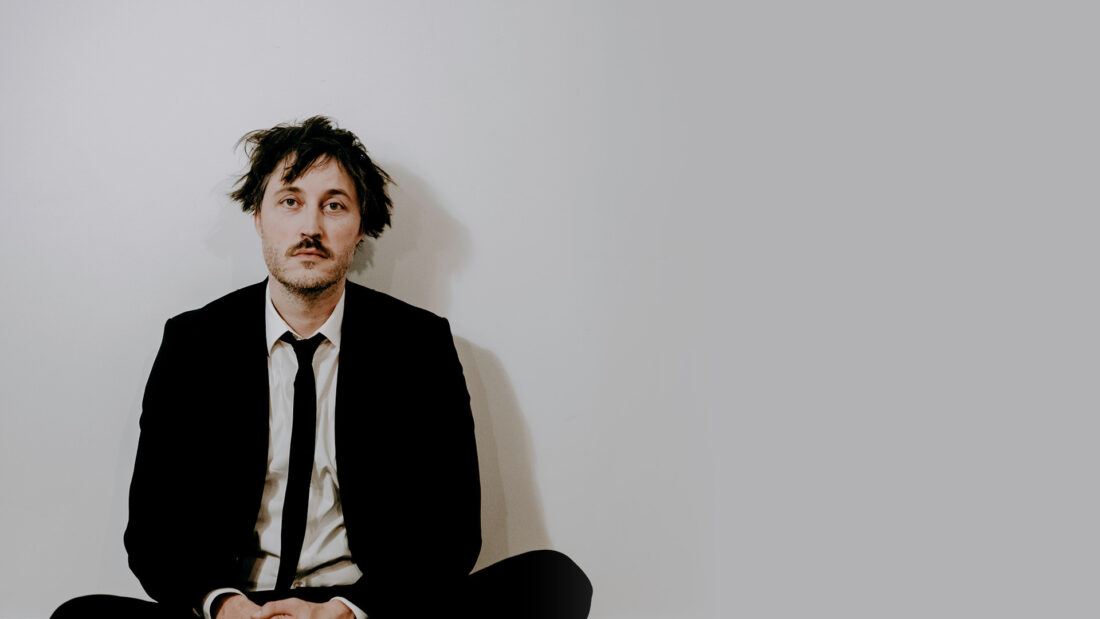 Bjørn Tomren is short-distance entertainment in top class!
Romsdalsmuseet
785,- fees incl.
17:00 Doors open
18:00 Bjørn Tomren
19:45 Bernhoft
21:30 Ane Brun
The artist, songwriter and vocalist from Tomrefjord is well known to everyone in the Molde region, not least from the yodeling and accordion duo Polkabjørn & Kleine Heine who have created a great atmosphere at countless events
In 2017, he participated in the world championship in throat singing in Tuva (Republic of Russia), and got a bronze horse. Tomren's debut album was released in 2019 to rave reviews. Last autumn, Bjørn impressed the whole of Norway as the most distinctive artist in the popular NRK series «Star Wars».
With his unique expression and his unique communication skills, Tomren has in a short time become public property, and has been described as "the coolest artist in Star Wars through the ages"! Nothing is more natural than that he is the one who, together with Ane Brun and Jarle Bernhoft, completes the concert day at Romsdalsmuseet on Thursday 21 July!
Anders Bitustøyl, Bjørn Tomren, Einar Sogstad, Hans-Olav Molde, Åse Britt Jakobsen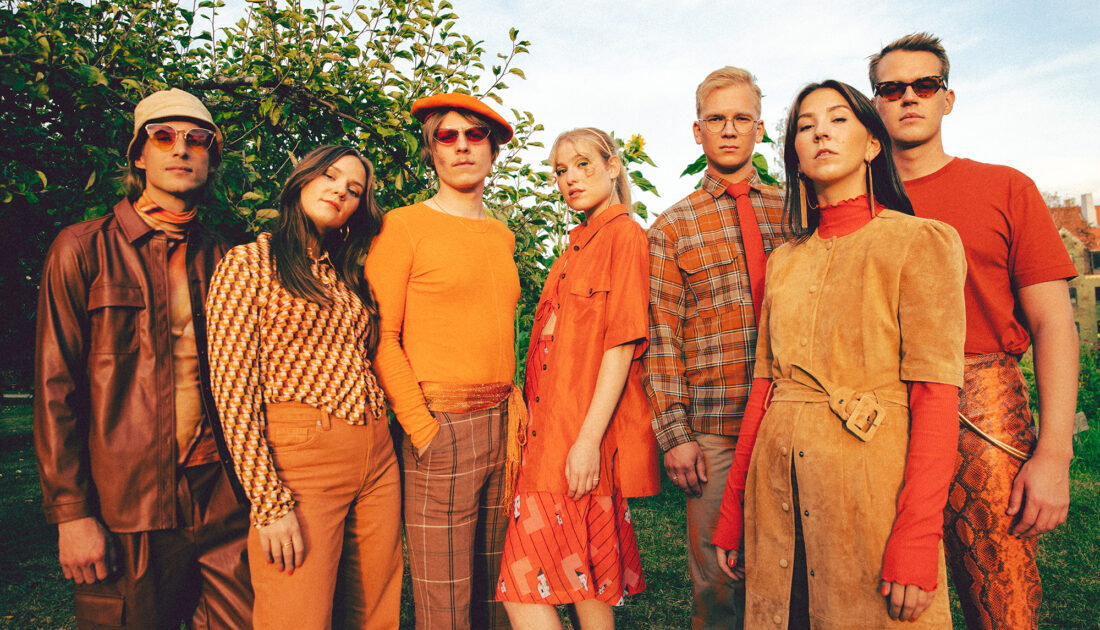 Moldejazz var tidlig ute med å presentere Fieh. Allerede i 2018 vakte bandet berettiget oppsikt da de delte scene på Romsdalsmuseet med Cezinando og Amanda Delara.
Romsdalsmuseet
785,- fees incl.
17:00 Doors open
18:00 Fieh
19:45 Metteson
21:30 Sigrid
Det norske soulfunkbandet Fieh, oppkalt etter frontfigur Sofie Tollefsbøl, er på full fart med å gjøre stor karriere!
På det tidspunktet hadde bandet bare gitt ut singelen «Glu» (2017) som fikk strålende omtale i flere utenlandske tidsskrifter, bl a Clash Magazine. I 2019 kom debutalbumet «Cold Water Burning Skin», beskrevet som «future soul» av nevnte Clash Magazine. Nå er det klart for et nytt album titulert «In the Sun in the Rain» produsert av Lars Horntveth (Jaga Jazzist, Susanne Sundfør, The Staves, Kimbra) som definitivt har satt sitt preg på albumet. Miksen er gjort av den legendariske "Analog Ninja" Russell Elevado, kjent for sitt arbeid med blant annet D'Angelo, Angélique Kidjo og The Roots. Elevado forsterket bandets intensjoner i studio, og har gitt økt karakter til platens lyd.
Med nytt album i bagasjen er det et passende tidspunkt for Moldejazz å ta bandet tilbake til festivalen og de vil sammen med Metteson og Sigrid utgjøre en svært spennende lineup på Romsdalsmuseet onsdag 20.juli!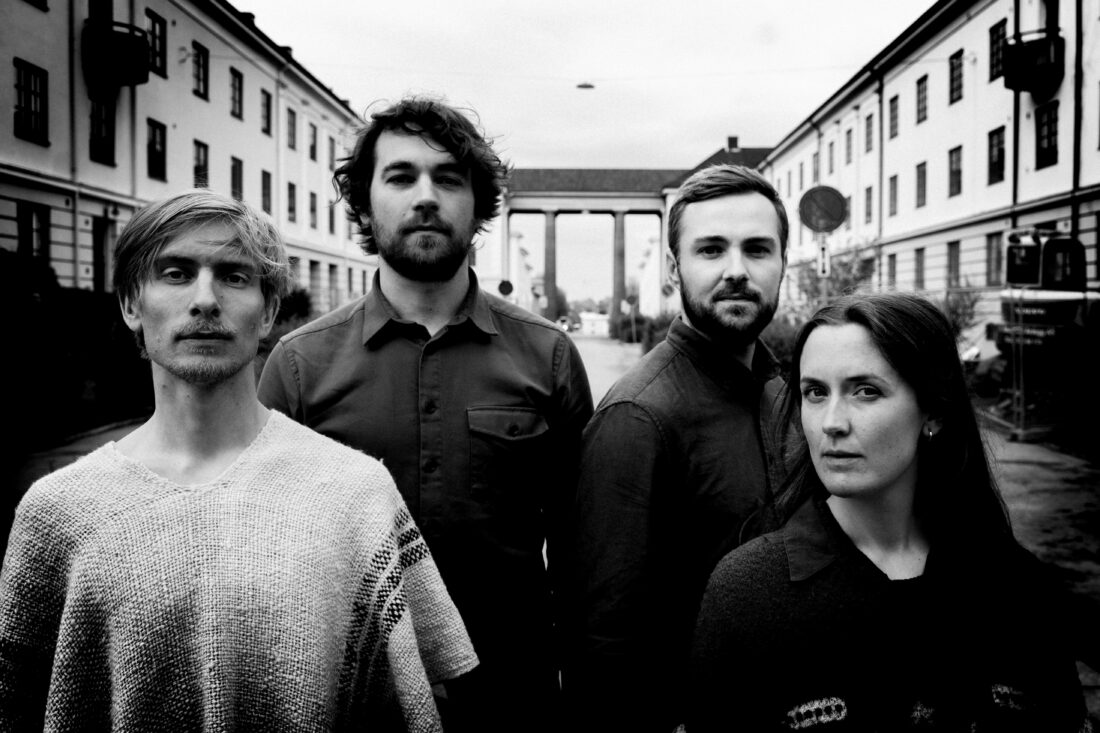 They create
Flukten
Teatret Vårt (PLASSEN)
395,- fees incl.
What happens when you put four of the most creative musicians from the norwegian jazz scene in lockdown?
In march 2020, when the corona pandemic forced Norway into lockdown, Flukten found their oasis. Flukten springs out of one thing – the will to create music.
Flukten consists of musicians from some of the most critically acclaimed jazz groups in Norway: Hanna Paulsberg Concept, Atomic, Moskus, GURLS, Wako, Espen Berg Trio,
Hullyboo, Skadedyr and Trondheim Jazz Orchestra.
After Flukten´s debut concert last year one music critic wrote: «if there is one band debut that really has left their mark in soul and heart, it is this».
With a musical reference library filled with the likes of John Scofield, Joe Lovano, Per «Texas» Johansson, Salif Keita and Paul Motian, they take detours through hip hop, soul and folk music from all over the world. Here, all spontaneous whims can be cultivated and explored. Flukten gives you dirty jazz that makes you move, and soft, fine tuned jazz that
makes you think.
This is music that celebrates life and embraces the unbelievable.
Flukten is also nominated in the Jazz category at the Norwegian Grammy Awards (Spellemannprisen) for the album "Velkommen håp" (2021)
Marius Klovning - guitar, Hans Hulbækmo - drums, Hanna Paulsberg - saxophone, Bárður Reinert Poulsen - double bass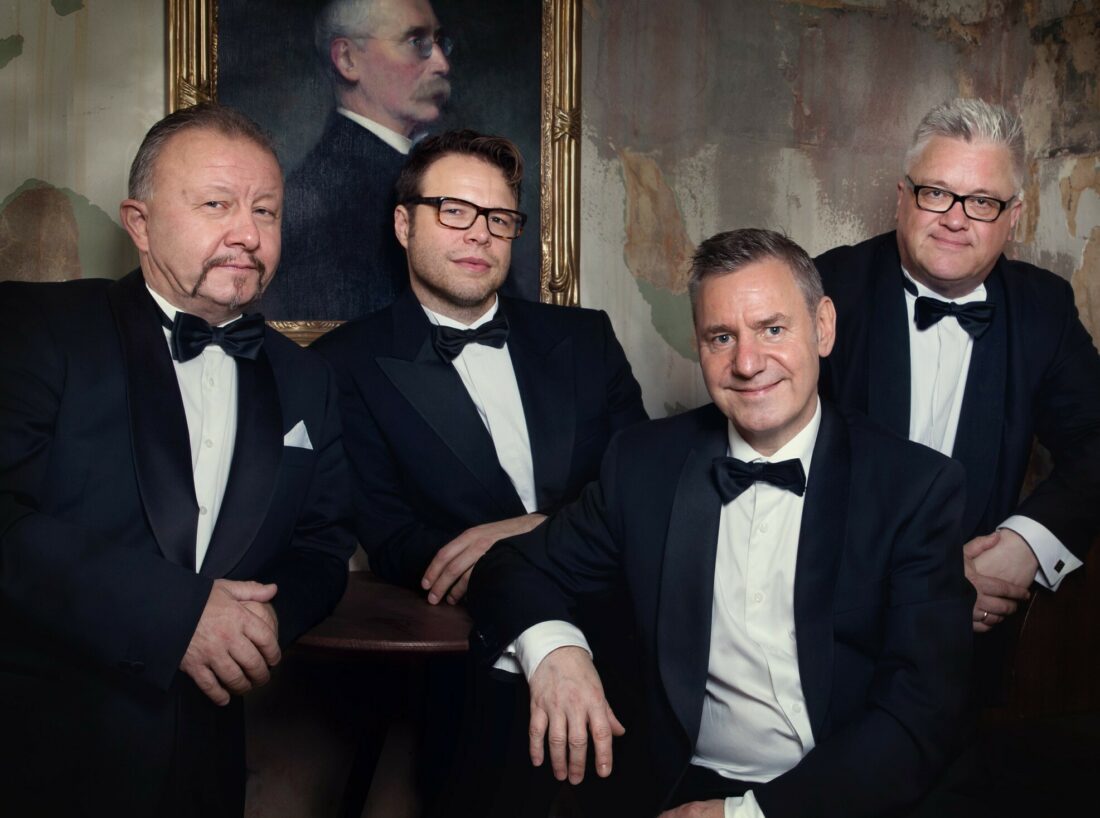 Bandet som "aldri går av scenen i tørr smoking" har opparbeidet seg en solid fanskare også utenfor jazzmenigheten
3-retters middag & konsert
Kikkans Hall (Rådhusplassen)
950,- fees incl.
Konsert
Kikkans Hall (Rådhusplassen)
450,- fees incl.
Siden starten i 1992 (30-års jubileum 2022!) har The Real Thing spilt mer enn 1600 konserter og solgt over 55 000 plater med hardtsvingende, orgelbasert souljazz
Bandet er inspirert av storheter som Jimmy Smith, Jack McDuff, George Benson og Wes Montgomery.
Organisten Palle Wagnberg, gitaristen Staffan William-Olsson, saksofonisten Dave Edge og trommeslageren Hermund Nygård gleder seg til å fyre opp hammondorgelet, sjekke at sløyfa er rett og gyve løs på gammelt og nytt repertoar.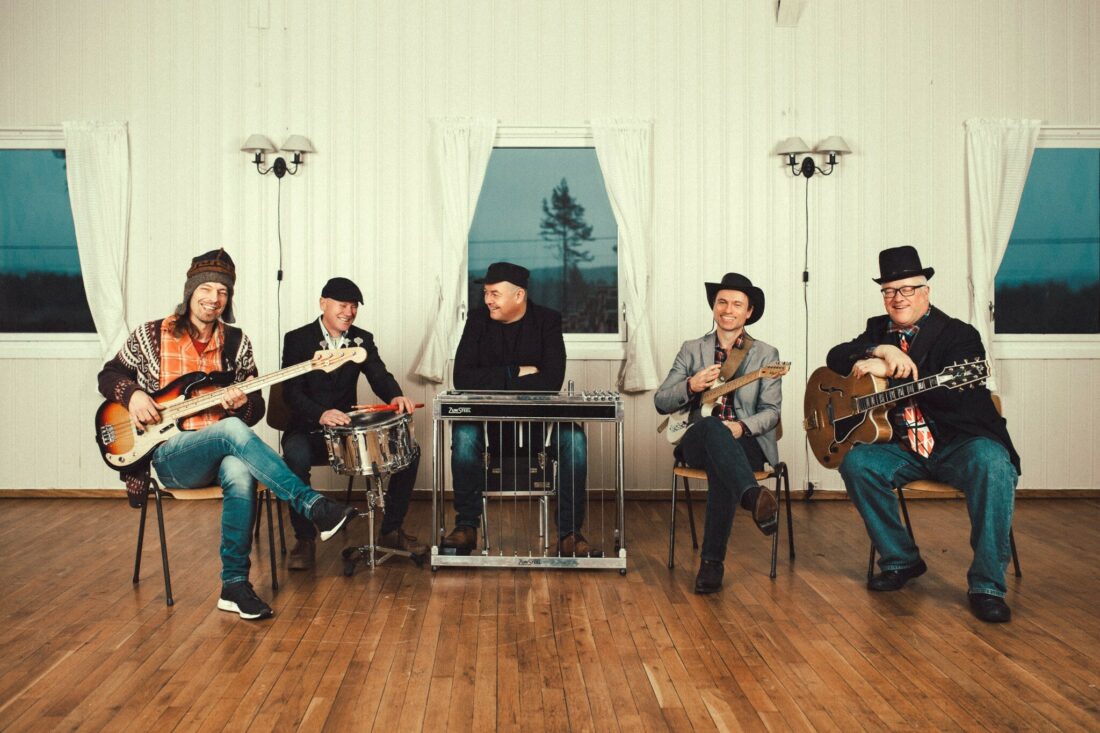 I et videre perspektiv kan man kalle det "instrumental elektrisk americana"
3-retters middag & konsertbillett
Kikkans Hall (Rådhusplassen)
950,- fees incl.
Konsertbillett
Kikkans Hall (Rådhusplassen)
450,- fees incl.
Best Western Swing er fem musikere forent i sin kjærlighet til western swing, hestejazz, bææ-bop og andre rurale uttrykk for jazzifisert dansemusikk fra de amerikanske sørstater a la Bob Wills, Spade Cooley, Jimmy Bryant/Speedy West og Hank Garland.
Best Western Swing er anført av Asle Røe, opprinnelig fra Otrøya i Molde kommune men med tolv år som profesjonell gitarist i Houston, Texas.
Med på laget er 60% av Farmers Market: Stian Carstensen på steelgitar og trekkspill, Finn Guttormsen på bass og Jarle Vespestad på trommer, samt gitarist Staffan William-Olsson fra The Real Thing. Antall strenger totalt: 36.