First Romsdalsmuseet release, 3-day pass to the museum and two dedicated Zorn passes
On Friday 17 July, Astrid S, Emilie Nicolas and Bendik will be playing at our picturesque outdoor venue, Romsdalsmuseet! Today we're also releasing 3-day passes to the museum, as well as 2 dedicated passes to John Zorn's concerts as Artist in Residence.
It's set to be a great concert day at the Romsdalsmuseet on Friday 17 July with artists Astrid S, Emilie Nicolas and Bendik entering the stage – all three are good examples of Norwegian artists of an international format.
We're welcoming back Emilie Nicolas, who played a sold-out club night at Plassen during Moldejazz in 2015. Astrid S and Bendik are both making their Moldejazz debut in 2020.

This release also contains two different passes for our Artist In Residence, John Zorn's concerts – "Bagatelles Marathon Pass" with a beneficial price for those wishing to attend both Bagatelles Marathon concerts on Wednesday 15 July. The second pass is a "Zorn Pass" to all his 8 concerts at the 2020 festival.
A S-pecial class artist
Imagine an ordinary girl from Berkåk playing dozens of sold-out shows all over the world and being streamed 1 billion times, with self-made hits. That's the reality of Astrid Smeplass, better known as Astrid S. She's become a huge phenomenon and also a new national treasure! Her songs «Hurts so good», «Think before I talk» and «Such a boy» hits you in all the right places.
From being passionate about music and football, a 5th place in Norwegian Idol made it go up and out into the world for the young Norwegian.
In 2018, her Party's Over World Tour in the US, UK and Europe sold out a total of 32 concerts, and this was before she even released «Emotion» before the summer of 2019. In August her latest EP, Trust issues, came and she's now on the Stripped Down Tour in the US and Europe – also sold out, of course!
Astrid S had the music as a world of her own to disappear into when she was younger, and for her fans, she wishes to create «a world they can get lost in as well».
We're incredibly proud and excited that we are getting Astrid S to Moldejazz, and we are absolutely, totally ready to «get lost» in Astrid's fantastic pop and R&B world!
17:00 Dørene åpner
18:00 Bendik
19:15 Emilie Nicolas
20:45 Astrid S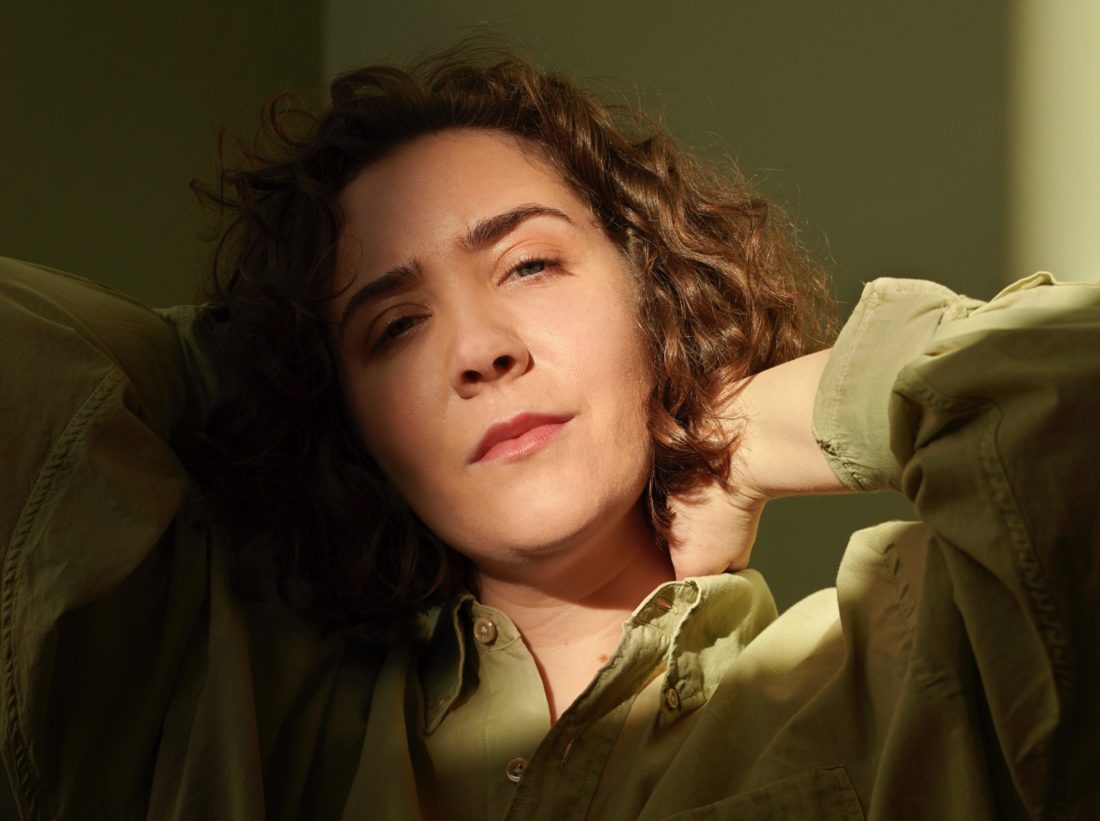 Back at Moldejazz as one of Norway's most popular artists
She's referred to as one of Norway's best vocalists, as a captivating artist with a fabulous melodic tune, and as "raw" in the class of young Norwegian pop hopefuls. Emilie Nicolas has her own ability to create music that both sounds deep while having a broad embrace.
Without further ado, Emilie Nicolas sets her audience's emotional registry in motion when performing durable and atmospheric music, chemically free of indifference. With the sensitivity of a jazz vocalist, she blends electronic pop and R&B into an expression where she's reigning alone. That quality and popularity can be two sides of the same story, Emilie Nicolas stands out as a prominent example.

Apparently out of nowhere she appeared with the debut single «Pstereo» in 2013, which went straight into Norwegian radio station P3 rotation. Her album debut, Like I'm a warrior, from 2014 went to the top of the VG hit list and was named «best Norwegian album of the year» by Norwegian newspaper Aftenposten that year. In the wake of the album's success, she toured both Norway and Europe and was one of the main attractions during Oslo festival, Øya, and sold-out concerts around the country. Then it became quiet.

Due to health problems, she had to take a break from music and touring, but in 2017, she happily returned. In the meantime, her music had reached an even wider and more diverse audience and with the critically acclaimed album «Tranquile Emilie» she brought home her 3rd and 4th Spellemann Prize (Norwegian Grammy Awards). In a few years, she's been able to make a big impression on the Norwegian music scene.
Nicolas did a sold-out concert at the venue Teatret Vårt during Moldejazz back in 2015. We're really looking forward to a new and exceptional concert experience this summer.
17:00 Dørene åpner
18:00 Bendik
19:15 Emilie Nicolas
20:45 Astrid S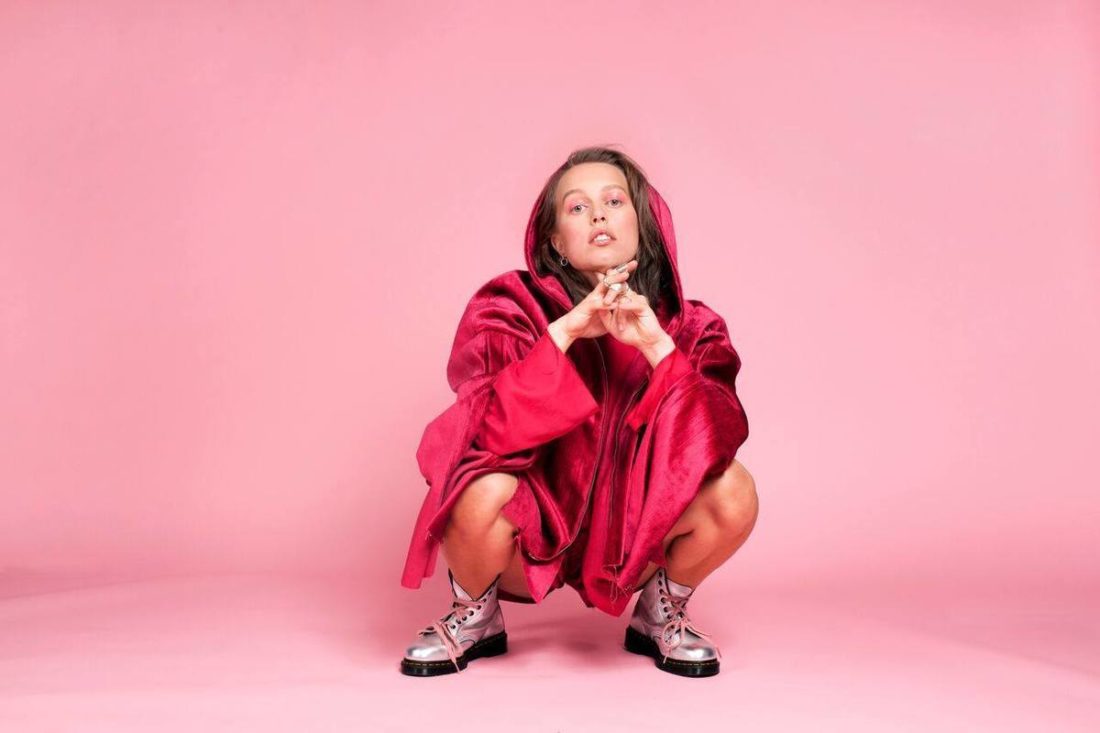 The music is performed by just a few musicians, but with sounds of an orchestra.
Strong contrasts have always been an important part of Bendik's universe. The girl with a boy's name gives you raw and delicate texts in powerful packaging.
Since Bendik, or Silje Halstensen as she's really called, began to make her mark in 2012, she's released several critically acclaimed albums and played hundreds of concerts. The frequent touring business, combined with Silje's ability to communicate, has caused Bendik concerts to be something quite unique.
The audience and the press alike have let themselves be carried away by her and the band, and Bendik has twice been nominated for live artist of the year at Norwegian award show, P3 Gold.
In parallel with being in the studio, Bendik released the song «Perfekt» in 2018, which has streamed to platinum. But this is where she really begins to show what she has been working on lately. This autumn, she released the album Det går bra - the first of two mini-albums released half a year apart. She was A-listed on the Norwegian radio station, NRK P3 with the single «Bror» at the same time as she was A-listed on NRK P1 with «Din hånd».
The next album will be released in March 2020, so it bodes well for new exciting material at the Romsdalsmuseet this summer!
17:00 Dørene åpner
18:00 Bendik
19:15 Emilie Nicolas
20:45 Astrid S
3-dagerspass til Romsdalsmuseet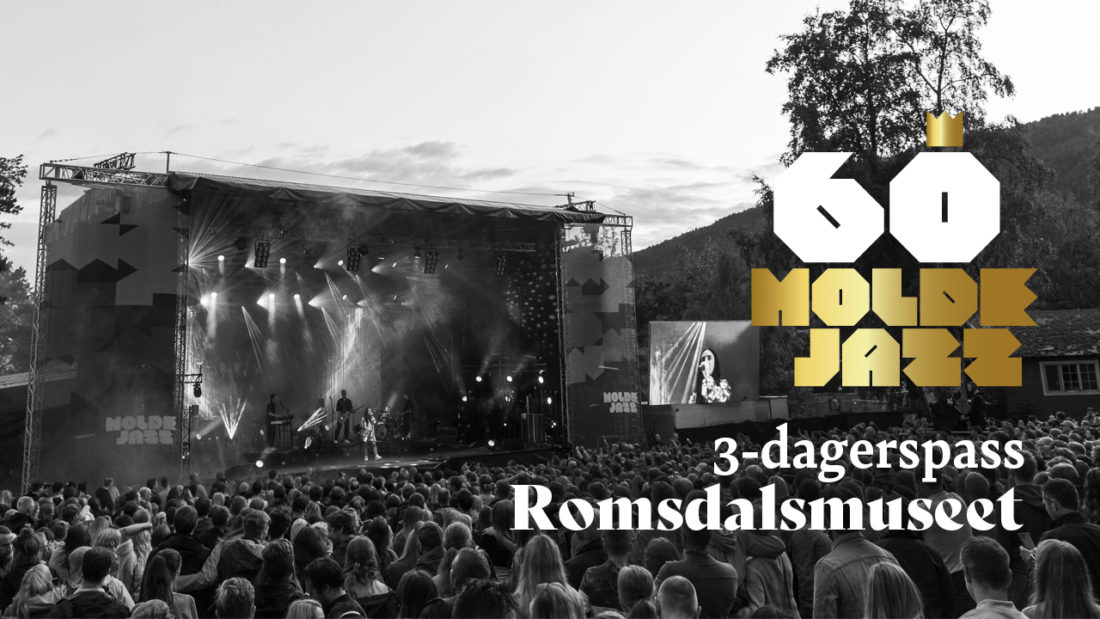 Husk at billett MÅ byttes inn i bånd i festivalens infoskranke på Plassen (1. etg, Gørvelplassen 1)
Denne billetten gjelder for de 3 konsertdagene på Romsdalsmuseet i 2020
Denne fellesbilletten gjelder til samtlige konserter på Romsdalsmuseet i 2020. Husk å bytte inn i bånd før du ankommer museet.
I jubileumsåret 2020 blir det 3 konsertdager på Romsdalsmuseet, det er bare å glede seg!
Vi tilbyr rabatterte pass med Kulturrabatt for Ungdom (15-20 år), og barn (6-14 år).
Barn under skolepliktig alder (=barn som ikke har begynt på skolen ennå), går gratis inn på Romsdalsmuseet i følge med en voksen.
John Zorn - PASS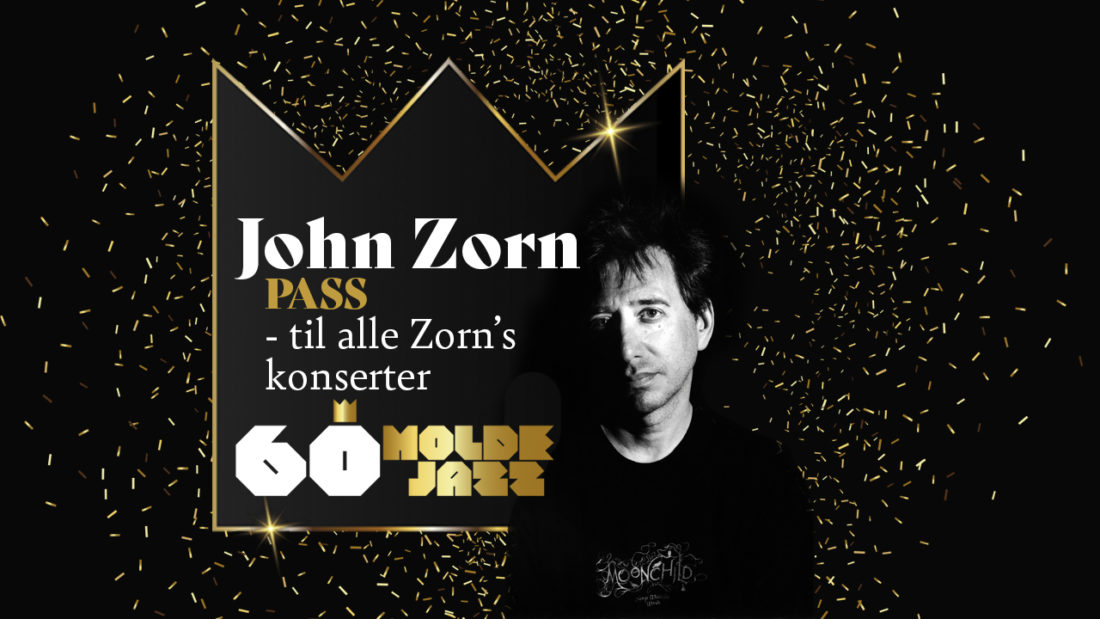 The following concerts are included:
This pass provides entry to all concert our Artist in Residence, John Zorn, participates in.
Masada String Trio – 14 July
New Masada Quartet – 14 July
Bagatelles Marathon Part I & II – 15 July
To be continued…
Please keep in mind that purchased tickets must be exchanged for bracelets at our info desk at Plassen, located on the ground floor at Gørvelplassen 1, before the first concert. The info desk's opening hours are from 10–18.
John Zorn – Bagatelles Marathon PASS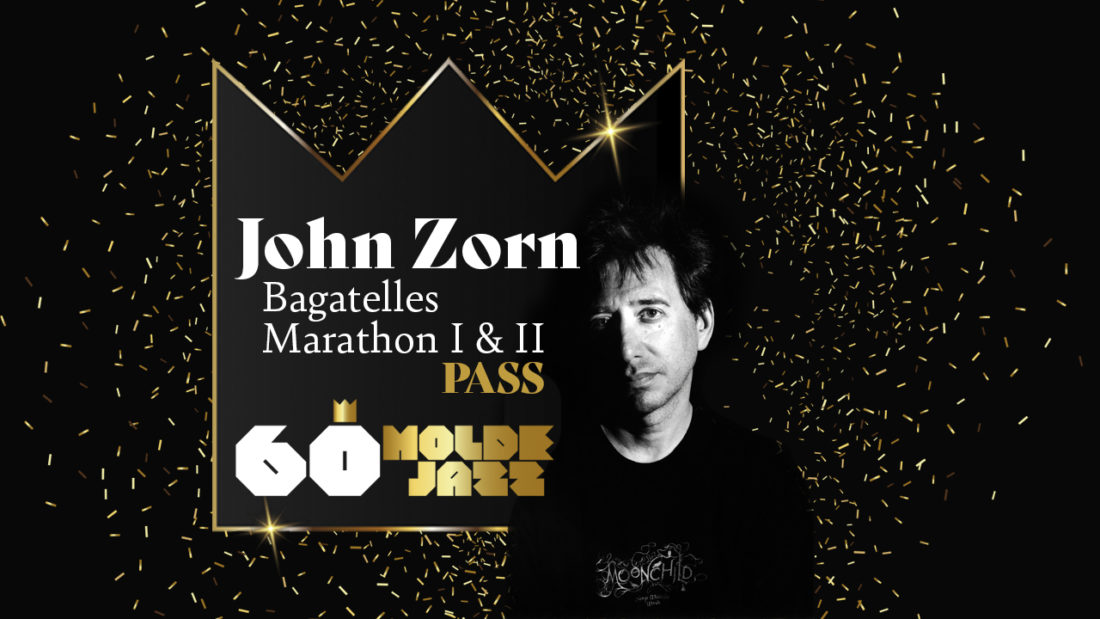 This will truly be an event for the books! Never before has Norway experienced so many of the world's leading improvisational musicians at one concert.
Passes to our Artist in Residence, John Zorns, Bagatelles Marathon parts I & II.
John Zorn gathers 33 of the world's leading musicians in Molde! The music is based on compositions John Zorn wrote in the spring of 2015, collected under the title Bagatelles. Through two concerts on Wednesday in the festival week, 14 ensembles perform more than 50 of the compositions. The ensembles include core members of Zorn's inner circle, as well as adventurously gifted younger musicians from jazz, rock and classical music.
The Bagatelle Marathon is a fascinating microcosm of Zorn's musical universe. Several hours of music distributed over two performances, played by some of the most exciting musicians in New York's live music community, constitute a majestic Moldejazz event.
Simply a glimpse at the list of participating musicians gets jazz people's mouths watering: From key innovators like Craig Taborn, John Medeski and Kris Davis to guitarists Julian Lage, Marc Ribot and Mary Halvorson, plus many, many more. For those who've not had the pleasure to catch them up close, these concerts will be an opportunity to discover personalities that define the music in several genres – both today and in years to come.

All of these constellations would constitute an impressive concert individually. Here you'll get them – in somewhat shorter sequences – on the same stage.

BAGATELLES MARATHON PART 1 | Teatret Vårt, Wednesday 15 July at 2 pm
MASADA: John Zorn – sax, Dave Douglas – trumpet, Greg Cohen – bass, Joey Baron – drums
SYLVIE COURVOISIER – piano, Mark Feldman – violin
MARY HALVORSON QUARTET: Mary Halvorson – guitar, Miles Okazaki – guitar, Drew Gress – bass, Tomas Fujiwara – drums
CRAIG TABORN – solo piano
TRIGGER: Will Green – guitar, Simon Hanes – bass, Aaron Edgecomb – drums
ERIC FRIEDLANDER – cello, Mike Nicolas – cello
JOHN MEDESKI TRIO: John Medeski – organ, Dave Fiuczynski – guitar, Calvin Wèston – drums

BAGATELLES MARATHON PART 2 | Teatret Vårt, Wednesday 15 July at 8 pm
NOVA QUARTET: John Medeski – piano, Kenny Wollesen – vibraphone, Trevor Dunn – bass, Joey Baron – drums
GYAN RILEY – guitar, Julian Lage – guitar
BRIAN MARSELLA TRIO: Brian Marsella – piano, Trevor Dunn – bass, Kenny Wollesen – drums
IKUE MORI – electronics
KRIS DAVIS: Kris Davis – piano, Mary Halvorson – guitar, Drew Gress – bass, Kenny Wollesen – drums
PETER EVANS – solo trumpet
ASMODEUS: Marc Ribot – guitar, Trevor Dunn – bass, Kenny Grohowski – drums