New artists ready for 2019!
Back to Molde as a superstar!
We are proud again to present one of the last decade's greatest jazz singers in Molde! As the songwriter, singer and pianist from New Jersey performed for an enthusiastic audience in Bjørnsonhuset in 2009 she was still an unfamiliar name to most. Now - almost ten years later, she has a large following across the globe, far beyond jazz. To Moldejazz, She brings the concert album "Live in Europe" which is currently listed on a number of year's best albums, and that quite clearly reinforces her qualities as a live artist.
Gardot was seriously injured in a traffic accident at a young age and started music after being recommended for her therapy during the long rehabilitation period. Her debut album from 2006 came on a small record label, but was later reissued by Verve in 2008. Her breakthrough came with the album "My One And Only Thrill" in 2009, which included the single "Baby, I'm a fool". The concert in Bjørnsonhuset July 16 will be the only opportunity to experience Melody Gardot in Norway in 2019.
Melody Gardot
Bjørnsonhuset
690,- fees incl.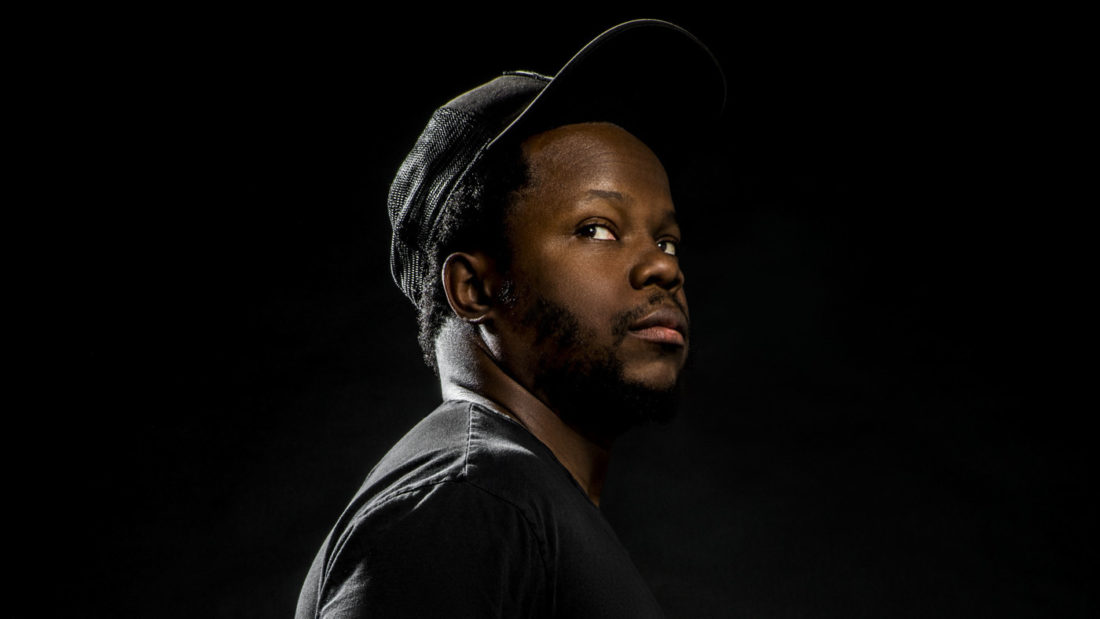 Ambrose Akinmusire has in recent years been one of the most interesting and personal musicians in American jazz scene.
Since his debut in 2008, he has created a unique expression, both through composition and trumpet play, as well as becoming a highly sought after sideman for everyone from artists like Esperanza Spalding to Wolfgang Muthspiel.
In 2018 he released the album Origami Harvest, a daring and successful piece of art woven by string quartet, piano, drums, piano and rap.Rapper Kool AD ​​contributes to the music with a lyrical commentary on African-American reality of contemporary America. And in addition to being an artistic masterpiece, the record is also a political commentary. It's all done elegantly and sounds groovy, while feeling relevant and important at the same time.
"Ambrose Akinmusire is constantly looking for new ways to express herself and, with Origami Harvest, is able to unite widely different musical expressions in a device that feels like hip and chamber music at once." - Los Angeles Times
Kool AD ​​- voice, Ambrose Akinmusire - trumpet, Sam Harris - piano / piano / keyboards, Justin Brown - drums, Mivos String Quartet.
Ambrose Akinmusire Origami Harvest
Storyville (PLASSEN)
380,- fees incl.
Fatoumata Diawara
In the last decade, many artists have emerged from the sizzling West African music environment and made furore at concert venues around the world. We are proud to present one such star for our audience during this year's festival.
The actor, singer and songwriter Fatoumata Diawara from Mali has had a soaring career since her debut in 2011.
Diawara already had a career as an actor in theater and film when it was discovered that she could sing. Her producer persuaded her to contribute on Dee Dee Bridge Waters album Red Earth, and the rest is history. Diawara has been tremendously successful with her albums and has also collaborated with Bobby Womack, Damon Albarn African Express, Mulatu Astatke and Herbie Hancock to name a few.
Her concerts are a feast for the senses - vibrant, energetic and colorful, but also filled with variety and content. Diawara concert at the Oslo World Music Festival recently by Dagsavisen reviewer described as "a pure demonstration of energy".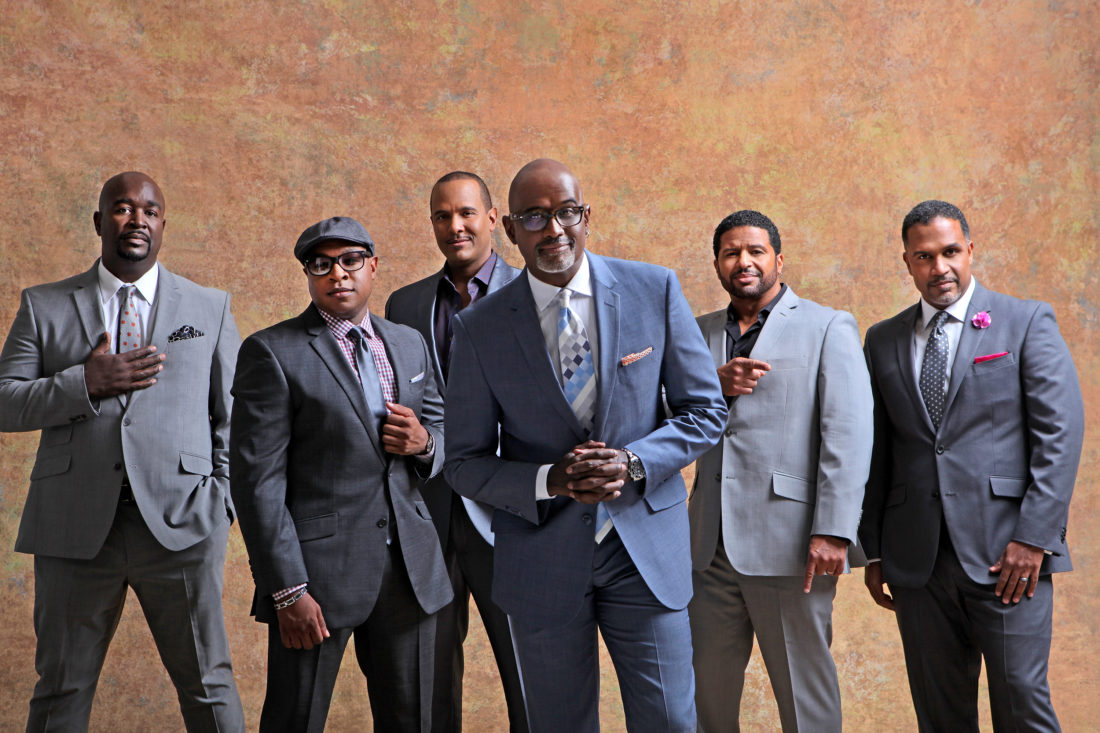 A-capella favourites back in Molde!
The a-capella group Take 6 finally comes back to Molde! With roots in gospel, jazz, doo-wop and rhythm and blues, the group has honed through to establish a quite distinctive and easily recognizable expression. The group has been going on since 1987 and still tours frequently.
Take 6
Molde Cathedral
490,- fees incl.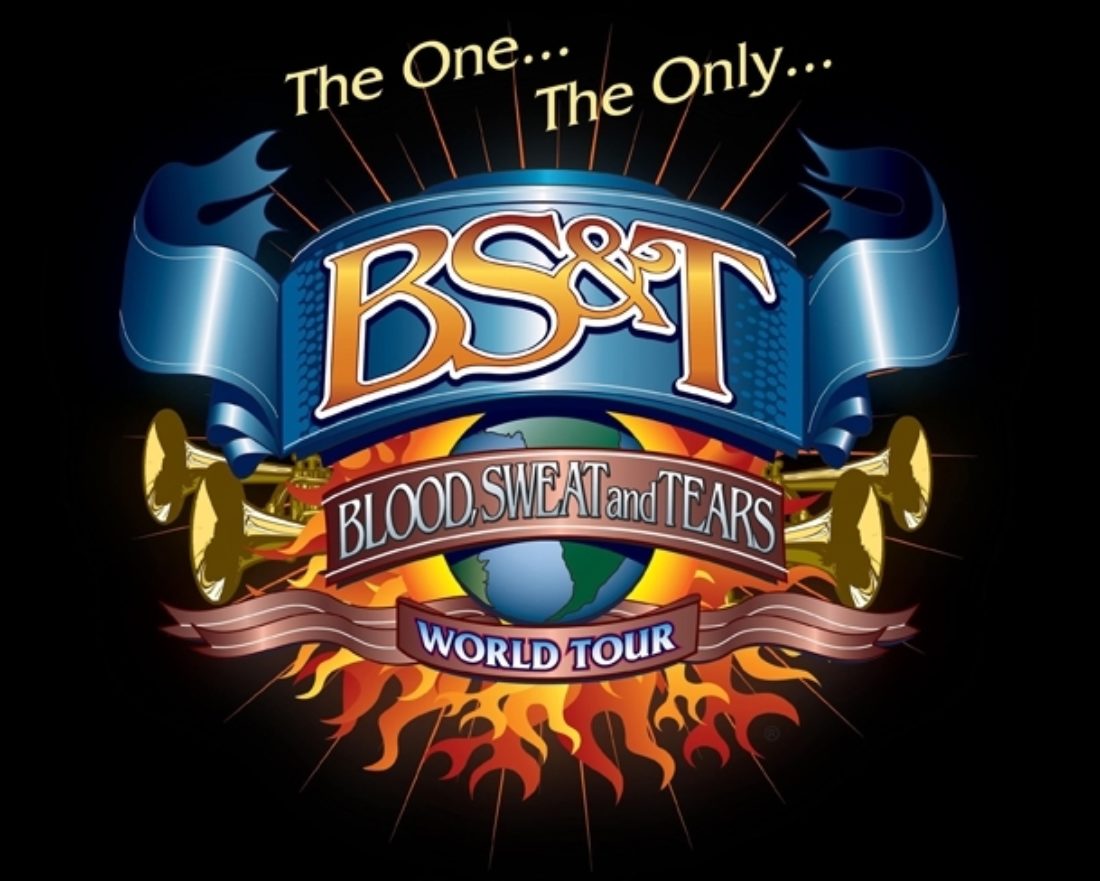 Legendary band close concert series in Alexandra Park
Without blood, sweat and tears, the enthusiastic audience in Alexandra Park would probably cool down when one of the last fifty year's biggest bands enter the scene this summer.
Legendary Blood Sweat & Tears has been mixing brass, rock, blues and jazz since its inception in New York in 1967 and carved up a very distinctive and life-giving musical elixir. The Nine-man band has changed its crew members a number of times but the highest level kept going and have inspired whole generations with their thrilling music and magnificent concerts.
Commercially, the band was at the peak during the sixties and the whole of the 1970's with several gold and multi-platinum albums and hits such as "Spinning Wheel" and "And When I Die" ruled both the charts and the dance floors. With over fifty years of recordings and concerts they have a crazy song catalog to offer the audience.
It will be an unforgettable evening in Alexandra Park.
Alexandraparken (18+)
450,- fees incl.
19:00 Dørene åpner
21:00 Band 1 - TBA
23:00 Blood, Sweat & Tears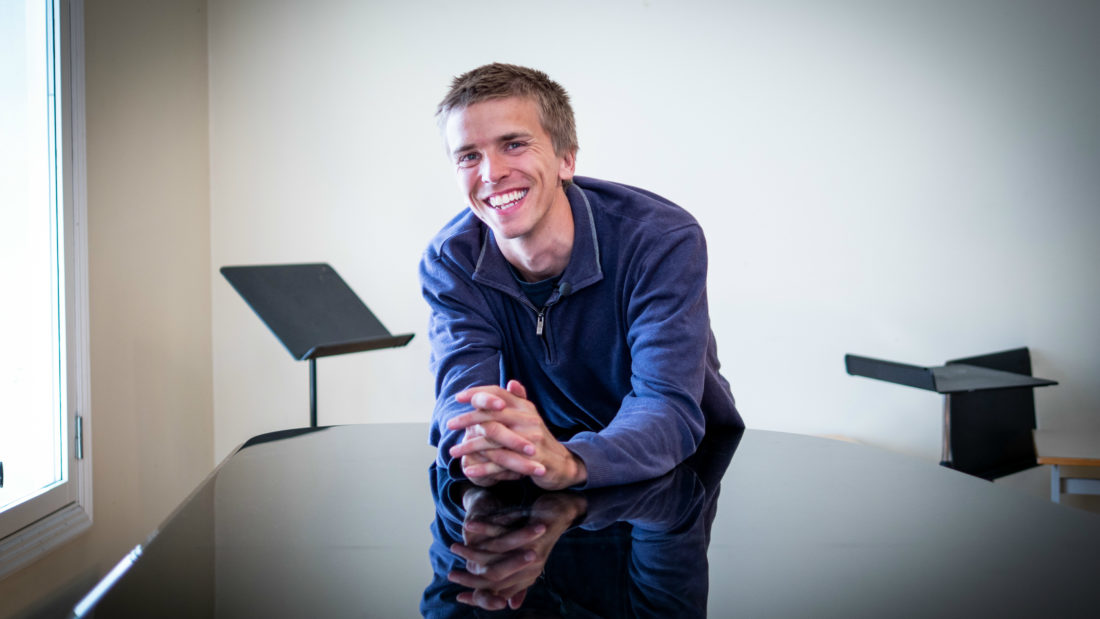 Skumringsbarda is a world of fantasy, where the good fight the bad, with scary, smart and weird creatures, a place to seek comfort, advice and peace. -A place to relax and to be in control.
This year JazZtipendiat Alf Hulbæk has put together a little different and very exciting Trondheim Jazz Orchestra with three strong and distinctive vocalists in front; Rohey Talah, Siri Gjære and Harald Relling Nielsen. Hulbækmo will play on the church hall and says; - acoustics are special, but there is also something about the arena which provides the ability to take things seriously. If you want to talk about something with music, it's a nice place to be.
Trondheim Jazzorkester with Alf Hulbækmo
Molde Cathedral
490,- fees incl.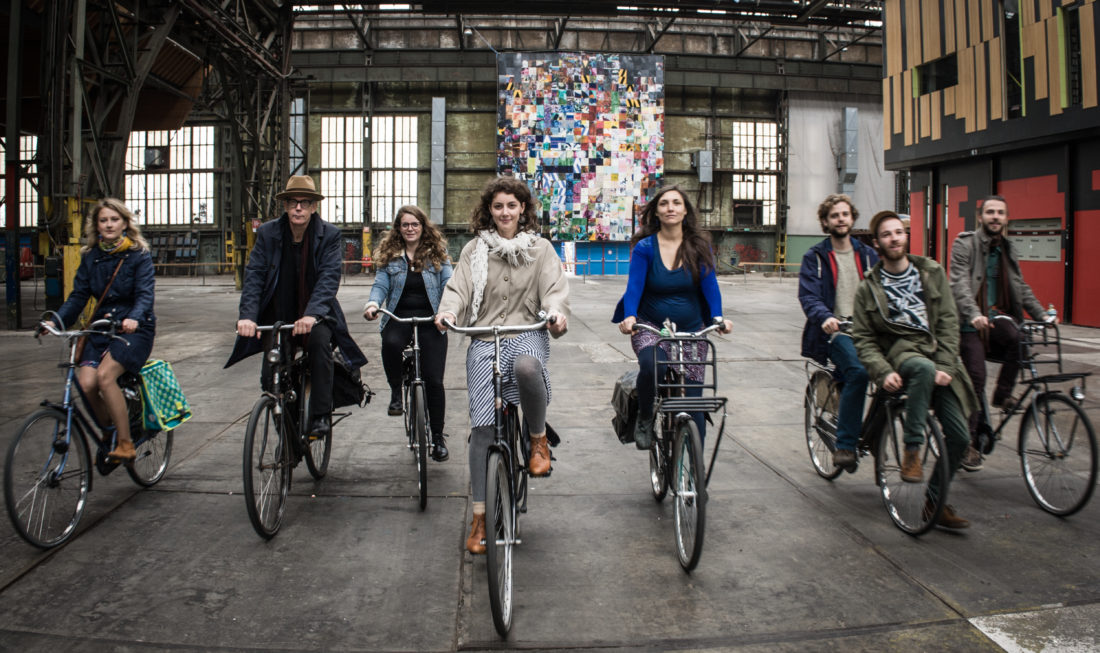 Awardwinning bandleader with exciting band!
In 2018 Kaja Draksler received North Sea Jazz Festival's "Paul Acket Award" which is given to an artist who deserves more attention. In 2017 Kaja released the album "Gledalec" on Clean Feed label with her octet, which has been her main project since then. With two vocalists as fixed part of the crew, the musician holds a central role in the musical expression. Kaja Draksler lives in Amsterdam, and along with her octet, we hear a handful of the most interesting improvisation musicians Netherlands has to offer.
Kaja Draksler Octet
Storyville (PLASSEN)
380,- fees incl.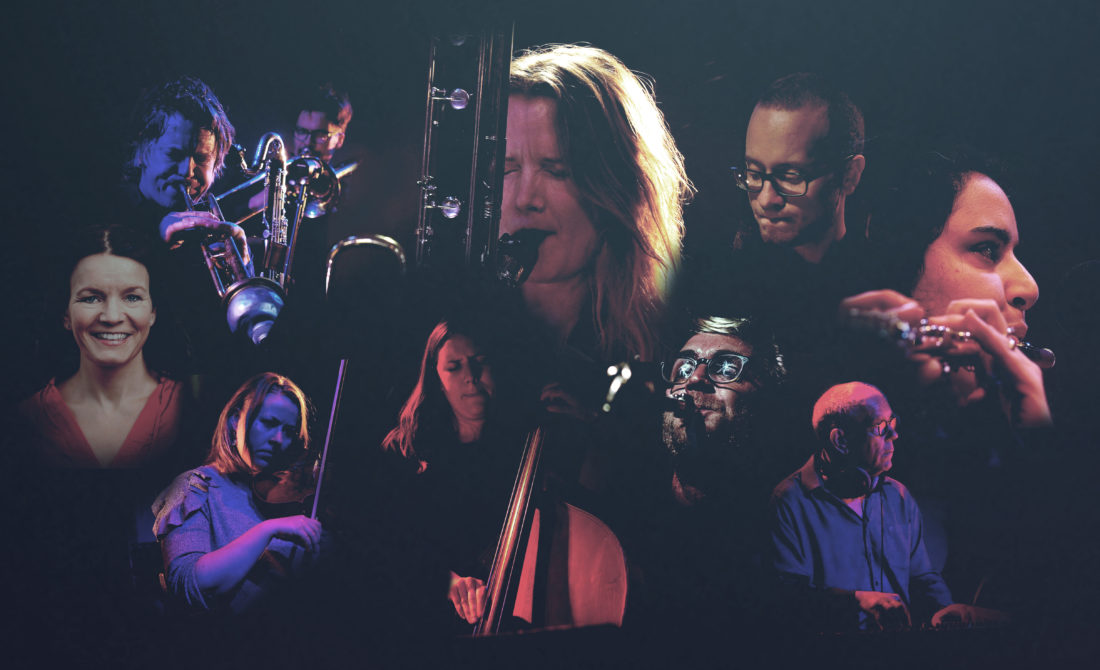 World Music in a frame of Scandinavian contemporary jazz.
Composer and saxophonist Mathilde Grooss Viddal's FriEnsemble has for many years been a powerhouse of Norwegian music.
It was more than deserved that among 275 submitted works from 86 different countries, Grooss Viddals 'Out of Silence' became one of ten winners in the competition Global Women in Music for Human Rights. The works in the competition are all inspired by the fight for human rights. Viddal was even in Rome to receive the award and FriEnsemblet performed at a gala concert in the Teatro Argentina, Rome's largest arena.Viddal's FriEnsemble includes ten very strong names in jazz and folk music. Along with soloist Unni Boksasp and flutist Naissam Jalal who are to perform at Molde Jazz "Tri vendur blés ho i den høgaste sky" offers a fresh blend of medieval ballads, newer folk music, contemporary jazz and tunes from the Middle East. Viddal paints a rich and varied tonal language that keeps us at the edge of our seat all the time so we can discern all the details and tones of the music that is a nomadic walk through space and time.
Mathilde Grooss Viddal, Saxophone, Bass and Double Bass Clarinet / Naissam Jalal, Flute / Kristoffer Alberts, Altsax / Per Willy Aaserud, Trumpet, Electronics / Øyvind Brække, Trombone / Britt Pernille Frøhlm, Hardanger Fiddle, Fiddle / Tellef Kvifte, Piano, Keyboards, Electronics / Knut Kvifte Næsheim, Drums, Vibraphone / Ellen Brekken, Bass / Unni Boksasp, Vocal
FriEnsemblet - Mathilde Grooss Viddal
Storyville (PLASSEN)
380,- fees incl.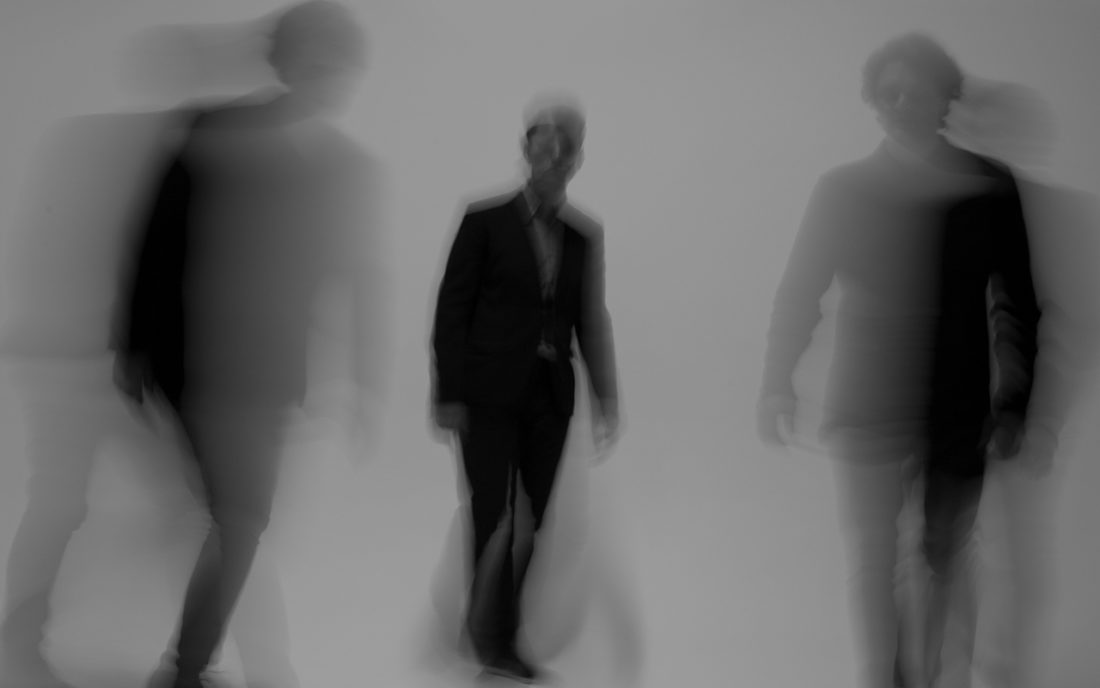 From Russia with jazz
This year's small jazz sensation is LRK, a Russian trio who received the Special Jury Award at "Made in New York Jazz Competition", while the release "If you have a Dream" was awarded by the Russian Music Critic Union as the year's jazz album.
Hugely successful tours in Europe and Japan has confirmed that this is a piano trio we will hear a lot about for years to come. Pianist Evgeny Lebedev (34) has written most of the trio's music. He played folk music on accordion as a child, but at fifteen years old he discovered Jazz and began piano studies, first at the academy in Moscow and then at Berklee in the United States.
All About Jazz, among others, has given the trio excellent reviews, describing the music as filled with peculiar folk influences, crisp postmodern improvisation and elements from fellow countrymen like Tchaikovsky. They concludes that "Everyone who misses Esbjørn Svensson's trio should give them a listen". London Jazz News is equally overwhelmed. In the review of the trio's last album, they write :A thrilling roller coaster between fast and mellow beats with all the hallmarks of a classic in the making.
If you check out "Plyasovaya" on youtube, in addition to the brilliant and playful music, you get to see a frog join in on the fun. It fails to join us at Moldejazz, but it makes sense as the first festival in Norway to present such bands that few have heard of, but that will be a talk of the town afterwards.
Evengy Lebedev, piano, accordion / Anton Revnyuk, double bass, electric bass / Ignat Kravtsov, drums
LRK Trio
Storyville (PLASSEN)
380,- fees incl.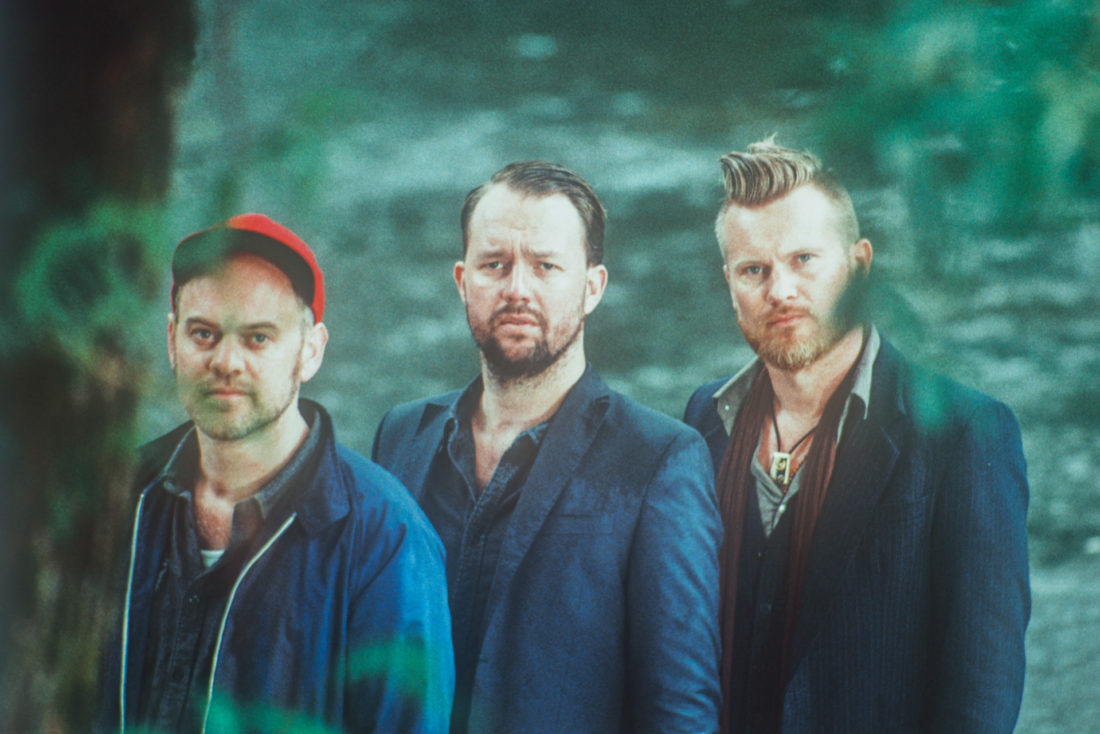 Artist in Residence Gard Nilssen in new super group!
The adventurous power trio Amgala Temple has been described as the encounter between "three musical powers".
Multi-instrumentalist Lars Horntveth, guitarist guitar Amund Maarud and drummer and this year's Artist In Residence, Gard Nilssen, have made a clear impression in recent Norwegian music history: Jaga Jazzist, Susanne Sundør, Todd Terje, Morudes, Bushman's Revenge, a-ha and Gard Nilssen's Acoustic Unity are just some of the most prominent bands the three have been involved in.
After the trio's critically acclaimed debut album "Invisible Airships" was released earlier this year, followed by a major tour, their stocks have really soared and they become a bright star in Norwegian instrumental music heaven. The band has even compared with great artists like Hendrix, Dungen, Zappa, Bombino and Miles Davis. What is nevertheless clear is that the band has a full tank and that their music has a strongly buoyant. Dagbladet has awarded the album the best Norwegian releases in 2018, and writes, "If you like music with atmosphere, surprising twists and turns, you'll just have to listen to Amgala Temple."
The club night concert with the Amgala Temple on Saturday July 20th will be a great end to Gard Nilssen's residency at Moldejazz!
Amgala Temple
Teatret Vårt (PLASSEN)
470,- fees incl.