Louisiana Avenue
+ TBA
Louisana Avenue has made people at Moldejazz go crazy before through a series of concerts in Kikkans Hall. The folk festival from New Orleans has taken root in Molde, and now the band is coming to Alexandra Park under the motto "Here we go! Everyone must come!"
Alexandraparken (18+)
380,- fees incl.
---
19:00 Dørene åpner
21:00 TBA
23:00 Louisiana Avenue
Sweden's best live band throws a party in Alexandraparken!
Louisiana Avenue is the orchestra of joy that, with its contagious energy, takes you to Mardi Gras without flying a meter from Årø International. Regardless of the place and time, they succeed in taking their audience on a musical journey to the sizzling music life of New Orleans, and it is not uncommon for the evening to culminate in a long carnival train! After the success of Molde in 2019, a number of Norwegian festivals have booked the band, and now they are ready to fill Alexandraparken!
This group saves the public everywhere. The charismatic frontman Pär Stenhammar shines when he leads his eight-man band, when it spreads love and madness through both microphone and megaphone. It is clear that Louisiana Avenue will transfer the inclusive party atmosphere of New Orleans to our home latitudes. "Now we're driving. Everyone must come!" As political parties often say; Everyone joins in here!
"Sweden's best live band!" - Anders Pihl, music magazine LIRA.
"I've never seen this type of energy outside the islands I'm from - definitely not in Sweden!" - Wyclef Jean
Pär Stenhammar – vocals, Hjalmar Leissner – guitar and vocals, Fredrik Dahllöf – drums and vocals, Martin Wilhelmsson – bass and vocals, Bosse Gustafsson – sax and vocals, Leon Falk – trombone and vocals, Toste Solum – trumpet, Philip Neterowicz – keyboards.
Kristoffer Eikrem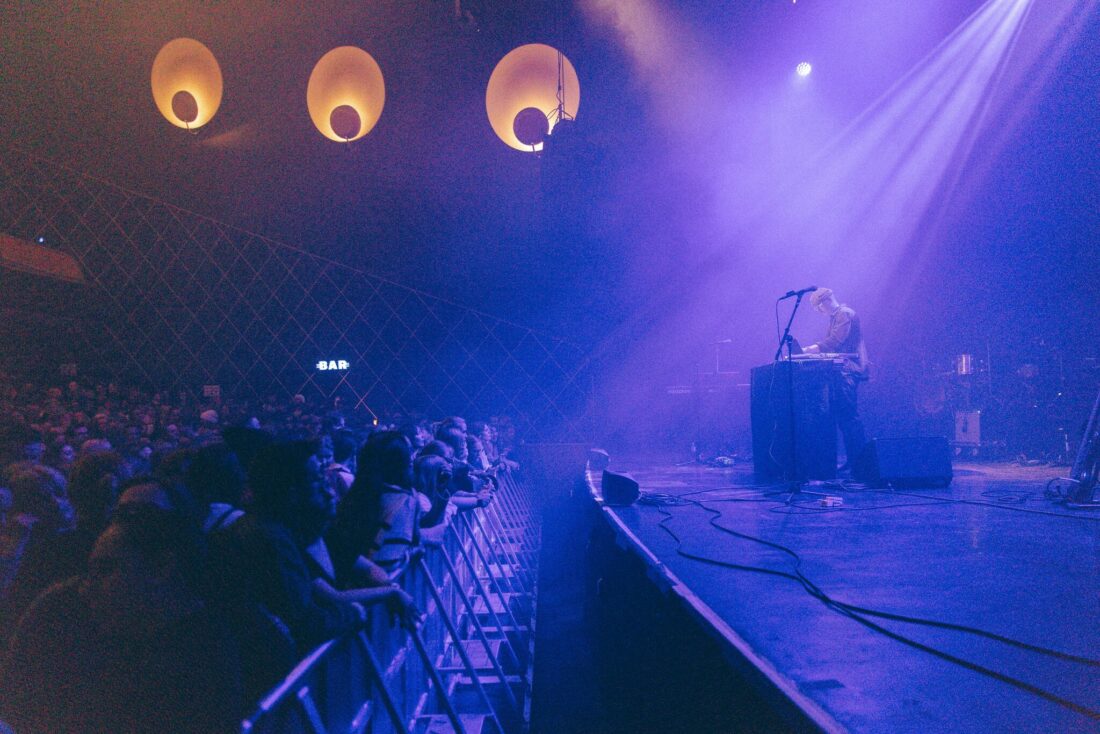 The music is laid back and warm, smooth but dirty and full of nostalgic glimpses of jazz, r&b and hip hop
Kristoffer Eikrem has a long career as a musician, composer and DJ and has contributed to a number of recognized and critically acclaimed projects such as Baksaas & Eikrem, Beautiful Disco, Fredfades & Eikrem, Ivan Ave and Mutual Intentions. Eikrem has always had a passion for jazz and a great interest in disco, ambient and hip hop beats, and in recent years has taken the step as a producer towards an electronic beat-oriented solo project, with several million streams on streaming services.
Kristoffer will contribute to a party night in Alexandraparken on 21 July before Louisiana Avenue takes the stage.