Jazz Intro – Final
From the preliminary rounds at Vossa Jazz, Maijazz, Nattjazz and Kongsberg Jazzfestival, four bands will advance to the grand finale. At Moldejazz on 15 July, a jury consisting of some of the country's foremost jazz musicians will select this year's winner.
Jazz Intro – Final
Storyville (PLASSEN)
150,- fees incl.
Jazzintro – Winner's concert
Storyville (PLASSEN)
150,- fees incl.
Jazzintro is a programme for young, Norwegian jazz musicians who've shown a clear potential to develop their skills and ideas. They'll appear at the country's biggest jazz festivals during in the spring and summer of 2020.

The Jazz Intro is a launch programme for young, Norwegian jazz musicians. Among 65 applicants, eight bands are selected to participate: Amund Kleppan Kvartett, Chuck People, Damata, Front!Front, Hein Westgaard Trio, Kongle trio, Ladybird Orchestra and Skurkar. They're featured at this year's biggest jazz festivals during spring and summer. At Moldejazz in July, one of the bands will receive the title of Young Jazz Musicians of the Year 2020, a launch package from the Norwegian Jazz Forum and the Gramo grant of NOK 150 000,-

– I'm really impressed by how many fine young bands and musicians there are. It's been incredibly rewarding and almost touching to be reminded that there are loads of young people who want to spend their time playing jazz. The level is extremely high, says juror Hanna Paulsberg. The saxophonist is part of this year's jury, along with bassist Mats Eilertsen, vocalist Kirsti Huke, drummer Dag Magnus Narvesen, and jury secretary, Ragnhild Menes, subject manager in the Norwegian Jazz Forum.

From the opening rounds at Vossa Jazz, Maijazz, Nattjazz and Kongsberg Jazzfestival, four of the bands will advance to the grand final. At Moldejazz in July, a jury consisting of some of the country's foremost jazz musicians will announce a winner.

The Gramo Scholarship for Young Jazz Musicians of the Year
As before, the organisation Gramo provides the Gramo Scholarship of NOK 150,000 to the winning band.
– Gramo is looking forward to another round of Jazz intro. We think this is a unique opportunity to support new Norwegian music in the jazz field. Young musicians who are at the very beginning of their careers. Gramo is excited about the eight bands that the jury has selected. They will give the audience an insight into the future of jazz, says Suzanne Nyhuus at Gramo. Gramo has collaborated with the Norwegian Jazz Forum through the six rounds. Close to 50 bands have had the opportunity to play their music to an interested audience. Six bands have received a total of NOK 850.000,-
– We look forward to experiencing this year's new talents and wish them all the best of luck, says Nyhuus.

Jazzintro a boost
Since its inception in 1998, the Jazzintro has been very important to highlight and boost the talents in Norwegian jazz.
– Many of today's big jazz names have participated in the Jazz intro early in their careers, says Ragnhild Menes. She mentions musicians such as Mathias Eick, Stian Westerhus, Anja Lauvdal, Gard Nilssen, Marius Neset, Hanna Paulsberg and Morten Qvenild. Previous winners include Monkey Plot, Albatrosh, Puma, In the Country, Urban Connection and Megalodon Collective.


Tour list, Jazzintro 2020:
Vossa Jazz, 4. April: Kongle Trio and Hein Westgaard Trio
Maijazz, 9 May: Lady Bird Orchestra and Damata
Nattjazz, 27 May: Front!Front and Skurkar
Kongsberg Jazzfestival, 2. July: Amund Kleppan Kvartett and Chuck People
Moldejazz, 15 July: Grand final
Audun Kleppan Quartet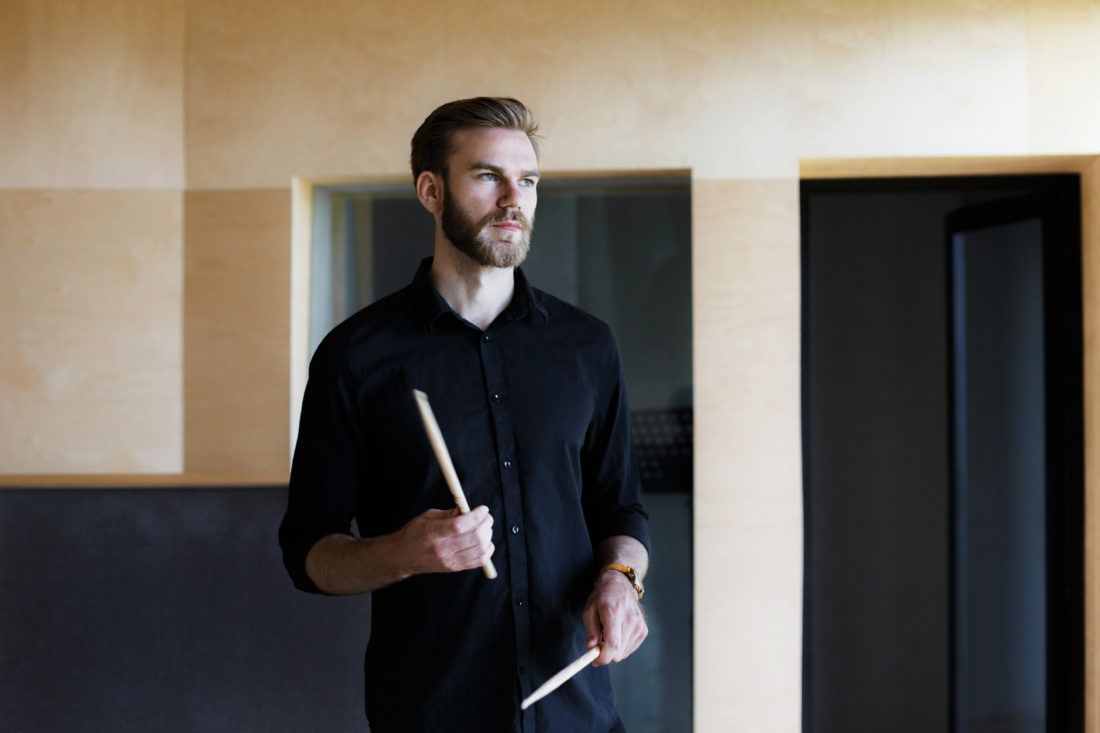 Bandleader, composer and drummer, Amund Kleppan, from Lillehammer studies at the Jazz Institute Berlin. In 2018, he won the Talent Award at Dølajazz and in the autumn of 2019 he released his debut album «Venture».

The quartet's only been around for little over a year, but has already released a record and toured Europe. The band plays Kleppan's compositions. A fusion between the intense modern NYC stage, rhythmic Avant-jazz from Berlin and the open Nordic sound. The music can be described as energetic, melancholic and sensitive. With strong melodies over complex harmonics, and a rhythm section that creates both tension and heaviness.
Julius Gawlik (Germany) – saxophone, Rasmus Sørensen (Denmark) – piano, Julian Haugland (Evje, Norway) – double bass, Amund Kleppan (Lillehammer, Norway) – drums.
Chuck People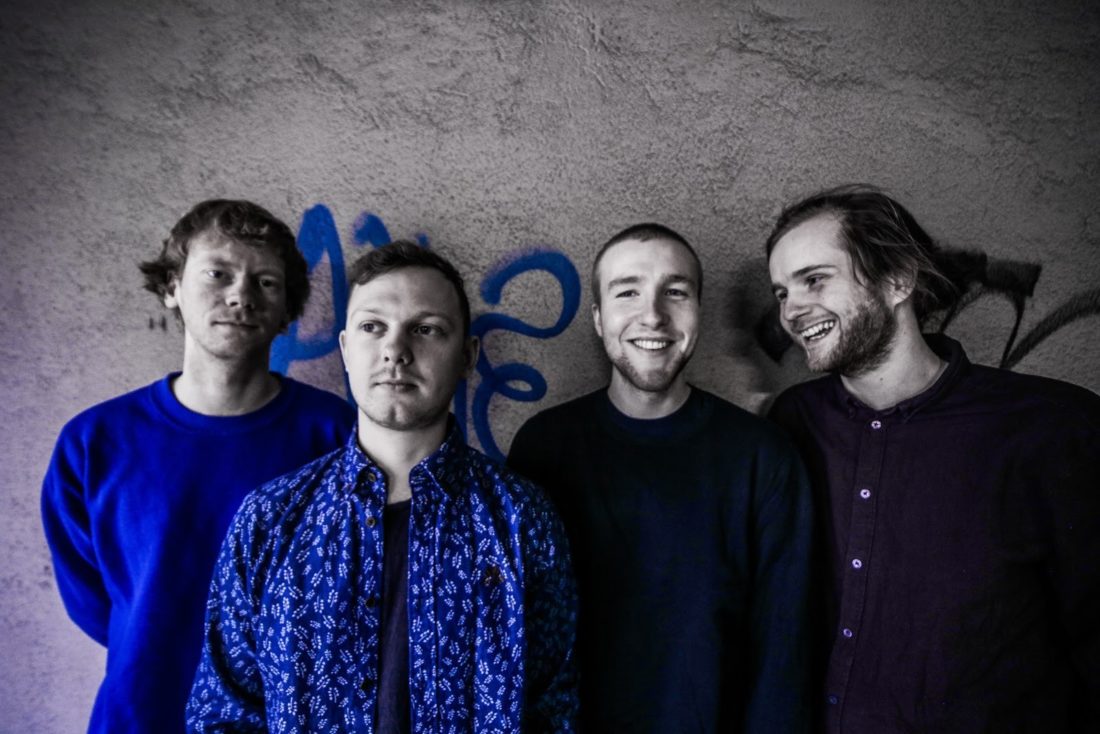 The members of the jazz quartet Chuck People met through their jazz studies in Trondheim just over three years ago. They're all established on the young Norwegian jazz scene. The quartet plays self-composed music based on American jazz from the 50s and 60s. They've found great inspiration by the great saxophone heroes Joe Henderson, Sonny Rollins and John Coltrane.
Erlend Vangen Kongtorp – saxophone, Hogne Kristoffer Kleiberg (Trondheim) – piano, Alf Svendsen Høines – double bass, Martin Heggli Mellem (Lier) – drums.
Damata
With a fondness for improvisation, the trio Damata brings their own references into relatively simple compositions. They're inspired by e.g. American jazz from before the first time Norway voted against the EU, Nordic jazz after Norway joined NATO and classical music from after Norway separated from Sweden.

With references to genres such as hip-hop, electronics and ambient, Damata strives to go beyond what's normal within the guitar trio concept.

Their debut album 'What's Damata' will be released in the spring of 2020 on the label Dugnad Rec.
Torstein Slåen (Otta) – guitar, Karl Erik Horndalsveen (Tønsberg) – bass, Ola Øverby (Hedalen) – drums.
Front!Front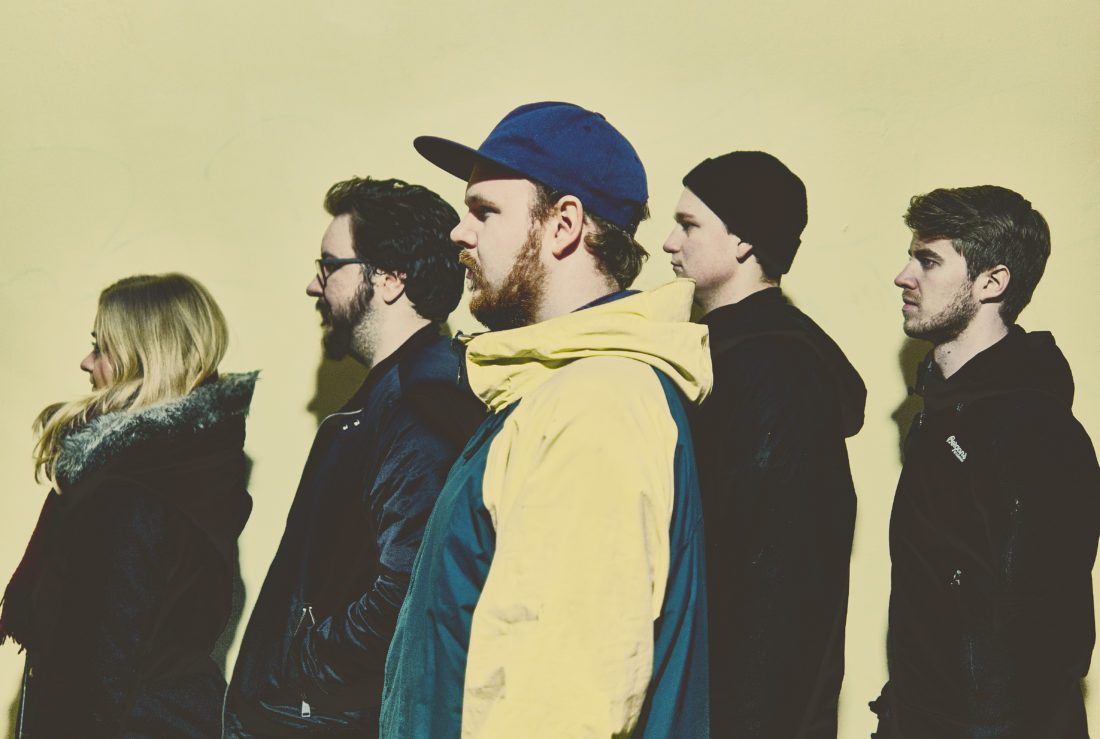 Front!Front is the sound of simple and lyrical melodies in a collision with powerful 60's free jazz. The musicians in the quintet originate from the jazz programme in Trondheim, have different musical backgrounds. With a high focus on interaction, they deliver a power pack of energy and mood in a varied sound landscape. The band moves between the fragile and the brutal with playfulness and spontaneity.
Elisabeth Lid Trøen (Voss) – tenor saxophone, Christian Cuadra (Sweden) – alto saxophone, Tore Hodneland (Tysnes) – guitar, David Andersson (Sweden) – double bass, Åsmund Mattias Smidt (Trondheim) – percussion & compositions.
Hein Westgaard Trio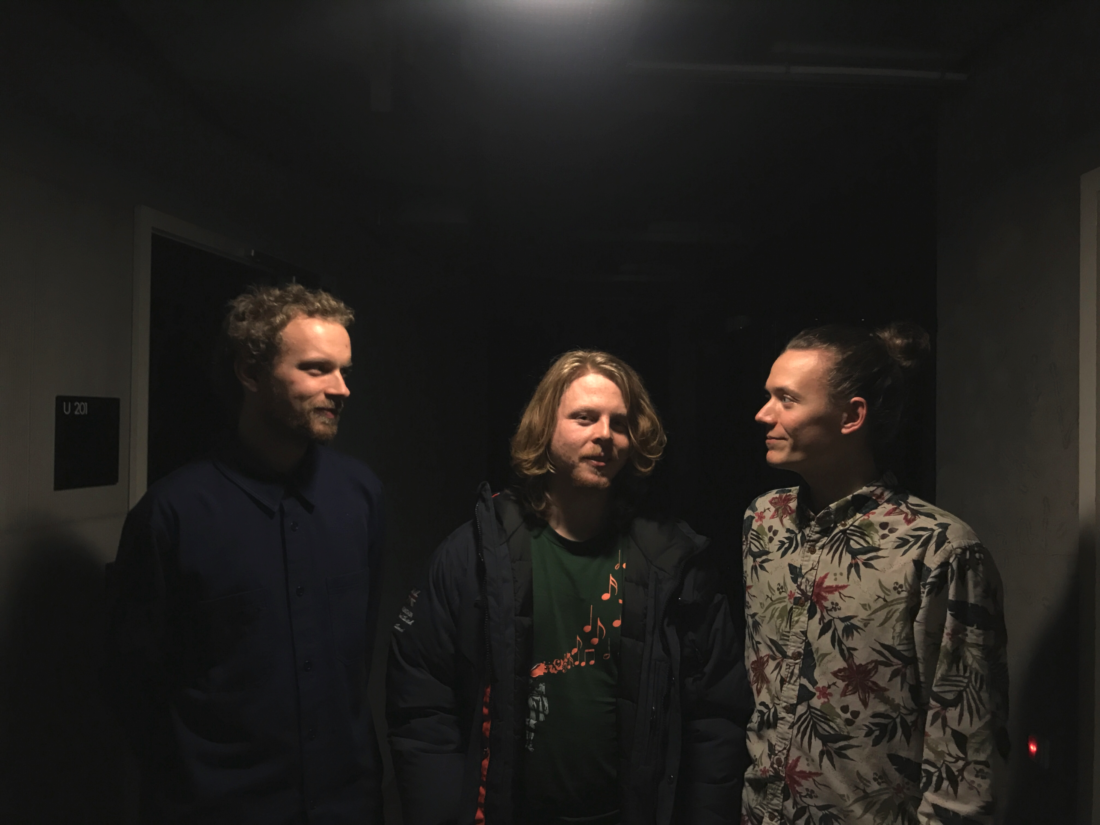 The three musicians of Hein Westgaard's Trio met in Copenhagen in 2017. Ever since they've played together in many different constellations.
The trio works with Westgaard's compositions. They use improvisation and interaction, outside of a fixed framework, as an important part of their identity and expression. With inspiration from jazz, country, rock, free improvisation, classical and contemporary music and folk music, the distinction between composition and improvisation becomes fluid and flexible.
Hein Westgaard (Oslo) – guitar, Petter Asbjørnsen (Larvik) – double bass, Simon Forchhammer (Denmark) – drums.
Kongle Trio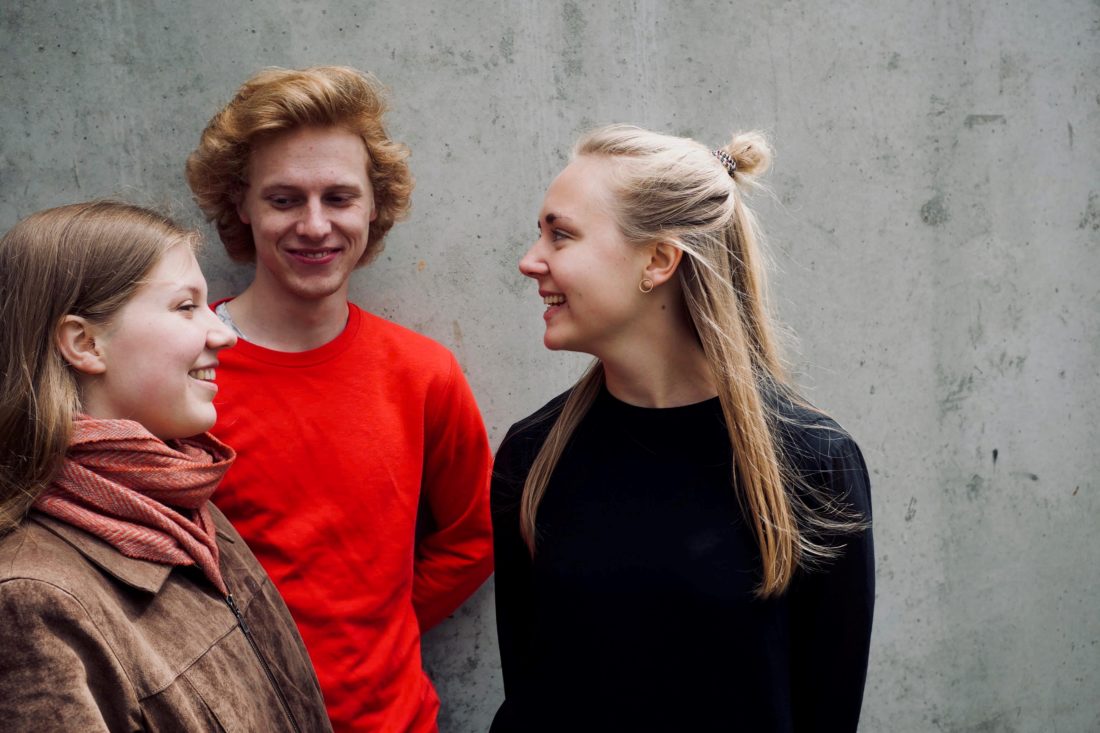 The Kongle trio arose in the spring of 2019 in Oslo. Immediately they found great pleasure in playing and an almost tangible chemistry.

Their musical expression has a strong focus on freedom, improvisation and the identity and personality of the musicians. They wish to explore free improvisation and the impulses that arise in the interaction, and how to use non-traditional structures, grooves and soundscapes. Some of the songs have clear structures. Others are very free and follow completely different musical frameworks. The music is largely inspired by non-traditional Norwegian piano trios, such as Svein Finnerud trio, Close Erase, Maria Kannegaard trio and Moskus.
Liv Andrea Hauge (Mosjøen) – piano, Øystein Skjelstad Østensen (Kongsberg) – double bass, Veslemøy Narvesen (Kristiansand) – drums.
Ladybird Orchestra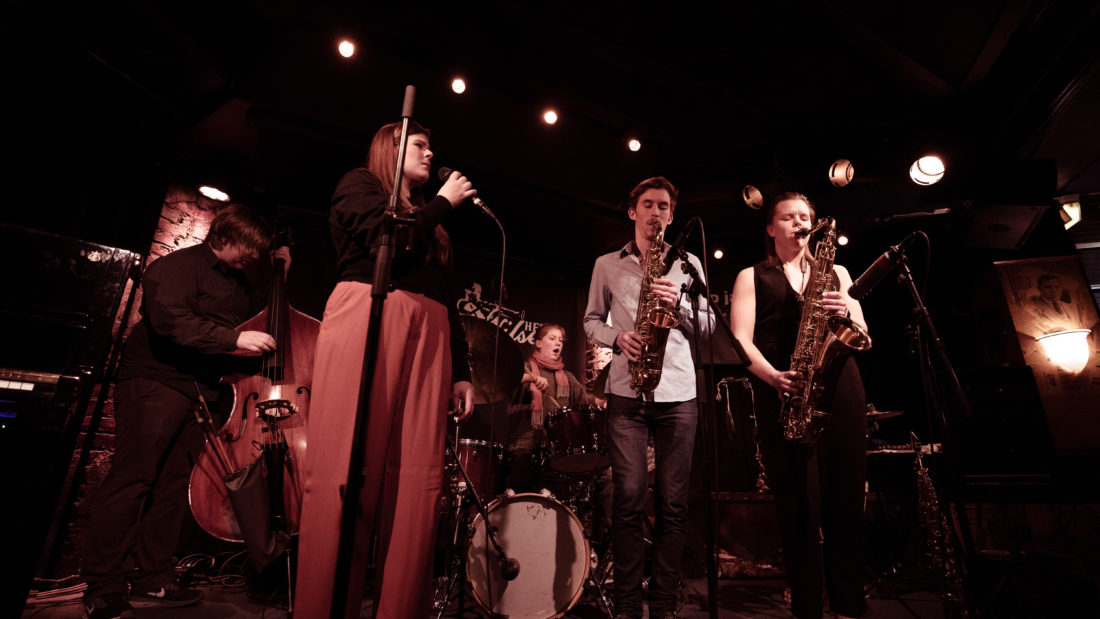 Lady Bird Orchestra is a young and fresh band that writes melodic jazz with expressive melodies and distinctive lyrics. The sextet started in Oslo in late 2017. With members from bands such as Kongle Trio, Master Oogway, Damata, Oslo 14 and Mall Girl, the band draws inspiration from highly varied music. Together they create songs, where the composed meets the free, by giving room for improvisation and spontaneity in addition to fixed melody lines.
Lisbeth-Anita Grimsø Olsen (Karlsøy) – vocals, Liv Andrea Hauge (Mosjøen) – piano and vocals, Kristoffer Lippestad Dokka (Sørum) – tenor saxophone, Ingrid Skåland Lia (Bø in Telemark) – soprano saxophone, Karl Erik Horndalsveen (Tønsberg) – double bass, Veslemøy Narvesen (Kristiansand) – drums.
Skurkar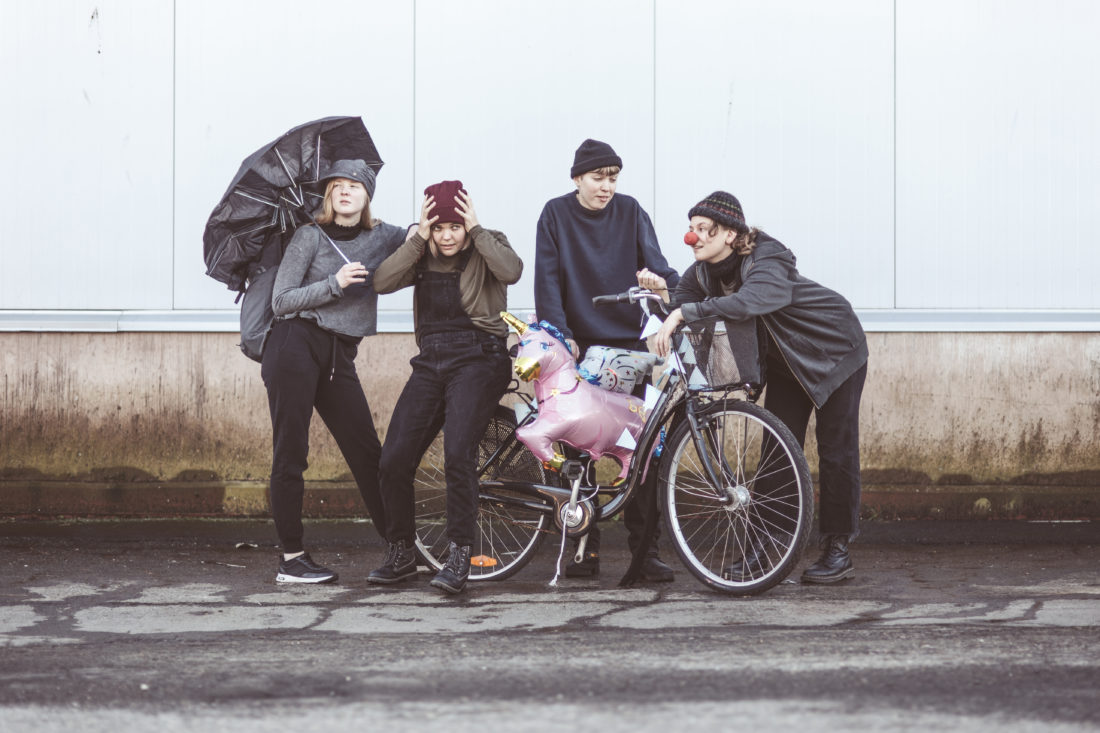 Skurkar is a quartet that started in the autumn of 2018 in Trondheim. The young quartet consists of musicians from all over Scandinavia, and they firmly put the new genre "detective jazz" on the map.
The quartet writes and plays their own compositions, drawing inspiration from musicians such as Ornette Coleman, Charles Mingus and Carla Bley. Spontaneity and improvisation are a central part of their expression. The goal is to challenge and explore the music's traditions, form and harmonies.
With a crew of two saxophones, drums and bass, the quartet creates a dry and open landscape where the theme is conveyed honestly and with overt meaning.
Amalie Dahl (Denmark) – alto saxophone, Jenny Frøysa (Kråkstad) – baritone saxophone, Oda Steinkopf (Stanghelle in Vaksdal municipality) – double bass, Emma Lönnestål (Sweden) – drums.
More information
For more information, please contact:
Aleksander Haugen, project manager at Norsk jazzforum – tel. +47 90 60 95 93
Ragnhild Menes, subject manager at Norsk jazzforum – tel. +47 91 88 74 87
Camilla Slaattun Brauer, communication manager at Norsk jazzforum – tel. +47 90 51 96 38