D'Sound feat. Tony Momrelle & DJ Kemit | GiddyGang & Vuyo
18 ÅRS ALDERSGRENSE
D'Sound is current with the album "25" which is their ninth in a row and marks that the debut album "Spice of Life" has its 25th anniversary this year.
Alexandraparken (18+)
380,- fees incl.
19:00 Dørene åpner
21:00 GiddyGang & Vuyo
23:00 D'Sound feat. Tony Momrelle & DJ Kemit
00:45 DJ Vuyo & Sigmund Vestrheim
For a quarter of a century, the band has been known as one of the country's most solid live bands with the highest quality at all levels. In the anniversary year 2022, they play live together again, with the original crew Simone Eriksrud, Kim Ofstad and Jonny Sjo.
The album "Spice of Life" (1997) was not only a milestone for Norwegian R&B, but also the start of a long and successful career at home and abroad. The new album "25" contains eight newly written songs in collaboration with Norwegian and international artists and songwriters, among them Macy Gray and Cory Henry to name a few.
This is not the first time D'Sound has played on Moldejazz (1997/1999/2001/2015/2017), and the sound, groove and core from the start of the band's career is still there. With their common musical love of soul, funk, jazz and pop music, the languorous choruses still come like pearls on a string.
In 2017, former vocalist in "Incognito" Tony Momrelle had to cancel at the last minute, but this summer it will be! In addition, DJ Kemit (Arrested Development) is with, again, he was part of the crew when D'Sound played his legendary concert at Kulturhuset in 1999!
GiddyGang & Vuyo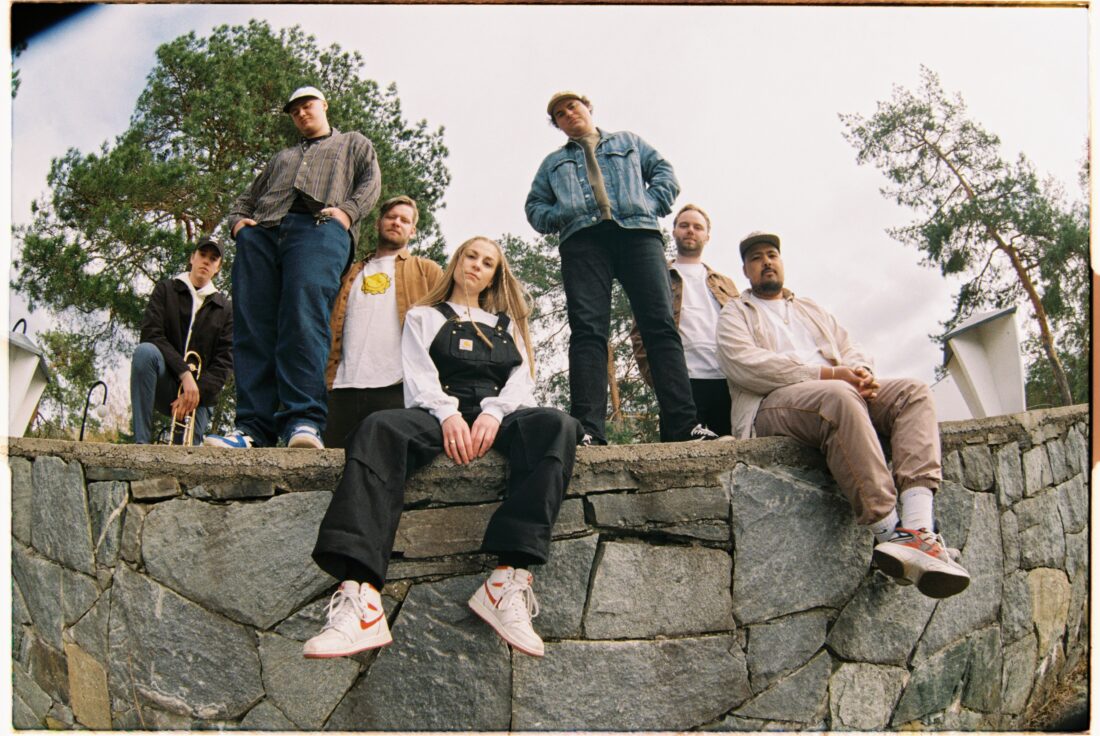 The music is founded in solid hip hop beats by the old school, with strong influences from J Dilla and The Roots.
GiddyGang is an Oslo-based collection of musicians driven by heavy hip-hop beats and silky soft vocals.
At the same time, the members have a background in everything from gospel, jazz, and soul. The result is surprising, stylish, fun, and cheerful.The debut mixtape was made during the shutdown as a positive element in demanding times. Among partners on the tape, we find names like Tennishu (Butcher Brown) and South African rapper / MC Vuyo. Vuyo will also be at the concert in Alexandraparken and spice up the songs with their laid back bars and delicious flow.To feel "Giddy" means to feel laughable and happy and it is these feelings that GiddyGang wants the listeners to feel when they hear the music.