Emma Steinbakken / Jazzygold
One ticket - two concerts!
A fantastic live debut at Bylarm a few months later sparked the interest of the entire music industry and Emma was given the opportunity to tour and promote her music around Europe until the pandemic.
And even though the pandemic stopped most of the travel and the tournament, the now 19-year-old Emma has finished high school in the two years. She reached No. 1 on Spotify and the singles list here at home with "I will never forget you" (from Rådebank), and has collaborated with Matoma, Alan Walker, Robert Grace and most recently with Broiler and Kamelen.
In October, Emma released "Can't Fight This Feeling", the first single from her debut album which will be released this year, and she has reached an even wider audience as a participant in Hver Gang Vi Møtes on TV2. With a version of Bjørn Eidsvåg's song "Floden", she again topped Spotify's charts, where the song has been streamed more than 15 million times.
Emma Steinbakken is definitely one of the country's hottest names at the moment!
Alexandraparken (18+)
380,- fees incl.
---
19:00 Dørene åpner
21:00 Jazzygold
23:00 Emma Steinbakken
Jazzygold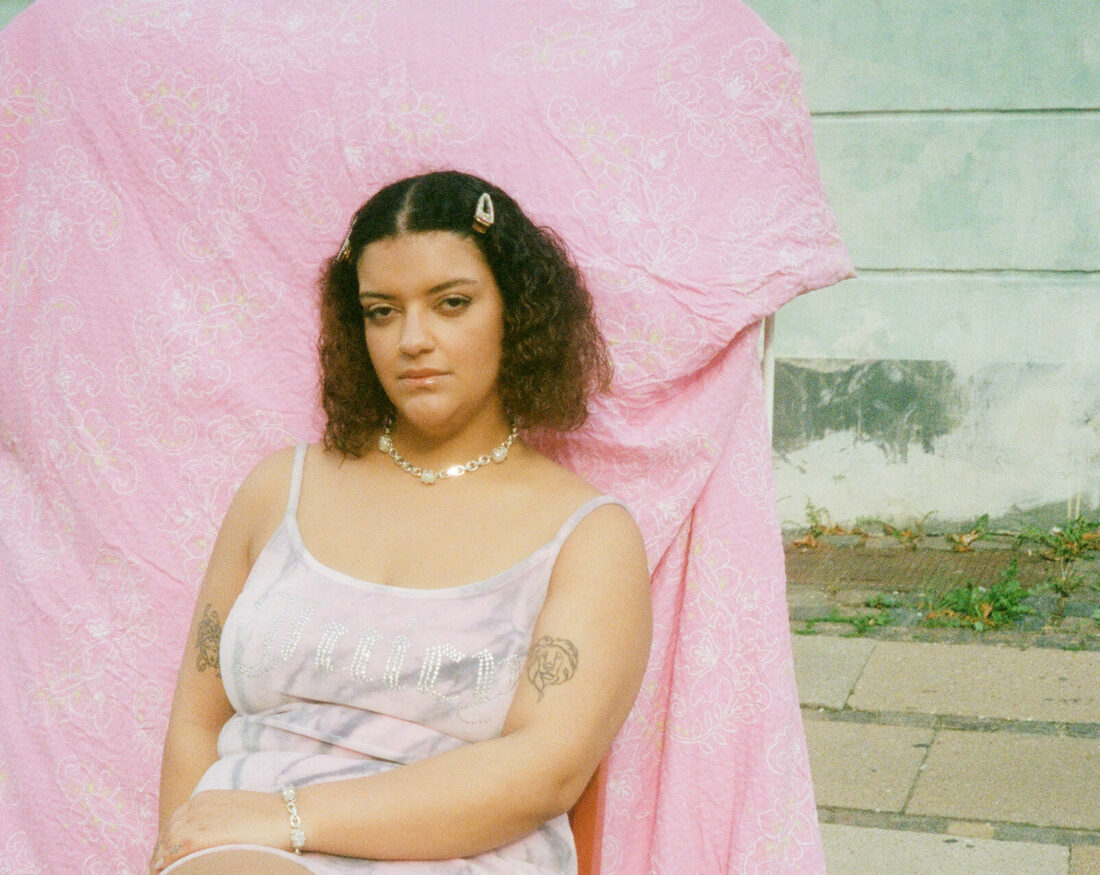 Velkommen til Jazzygolds verden!
She is already a big star known as "Jasmin" in the Faroe Islands. Now Jasmin Mote has decided to achieve international success under the name "Jazzygold"!
You may have heard of "Jasmin"? She has given concerts in Denmark, Norway, Iceland, and, of course, the Faroe Islands, where she has also won several awards. In Norway, she has been to the Uhørt Festival (2021) and the Sørveiv Festival (2019). To restart her career, the girl with Kenyan roots went to Stockholm where she worked intensely to find her new identity. The result was 10 new songs where she writes honestly and sincerely about everything that concerns her, with lyrics that many young people will recognize. But most importantly, the lyrics blend perfectly with her soul and R&B-influenced pop music.
Jazzygold, as she now calls herself, is coming to Molde with a full band and the brand-new single "Boring Like Me". She will set the mood in Alexandra Park before Emma Steinbakken goes on this Tuesday evening.