Di Derre w/ guests
Di Derre is and has always been a Moldeband. The band's love for the city is huge and it's a love the city reciprocates without hesitation.
Romsdalsmuseet
690,- fees incl.
17:00 Dørene åpner
18:00 Ola Kvernbergs "Steamdome"
20:00 Di Derre m. gjester
Even in years of low activity, the band has put in a (always sold out) concert in the hometown.
During Moldejazz 2018, a dream is going to be fulfilled for both Molde and the band, as the band has been divided for a number of years, when they perform a magnificent concert for a bunch of prominent guests at the Romsdalsmuseet. This is going to be beautiful! The fact that the concert coincides with the band's 25 years in 2018 and has new material to present, probably will enliven the atmosphere. 

The band, with Jo Nesbø in the lead, has been described as the sound of the classic Norwegian 90s pop. They have sold albums in hundreds of thousands, and toured all over. They have a large and rich catalog of songs that have really become part of the Norwegian musical culture. Favorite "Girls" is the most played song on P4, and songs like "Rumba med Gunn (1-2-3)", "90-meters-bakken" should not be unknown to anyone, either in the Romsdal region or all over the country. 
After a couple of years of break, the band came back in 2013 with a click and released double collection albums and DVDs containing popular songs, and the brand new "Her er sommerhiten" and "Syk". 
The band consists of Jo Nesbø (vocal, guitar), Magnus Larsen Jr. (bass), Espen Stenhammer (drums), Halvor Holter (keyboard), Unni Wilhelmsen (guitar, vocal) and Lars Jones (guitar). 
Ola Kvernbergs Steamdome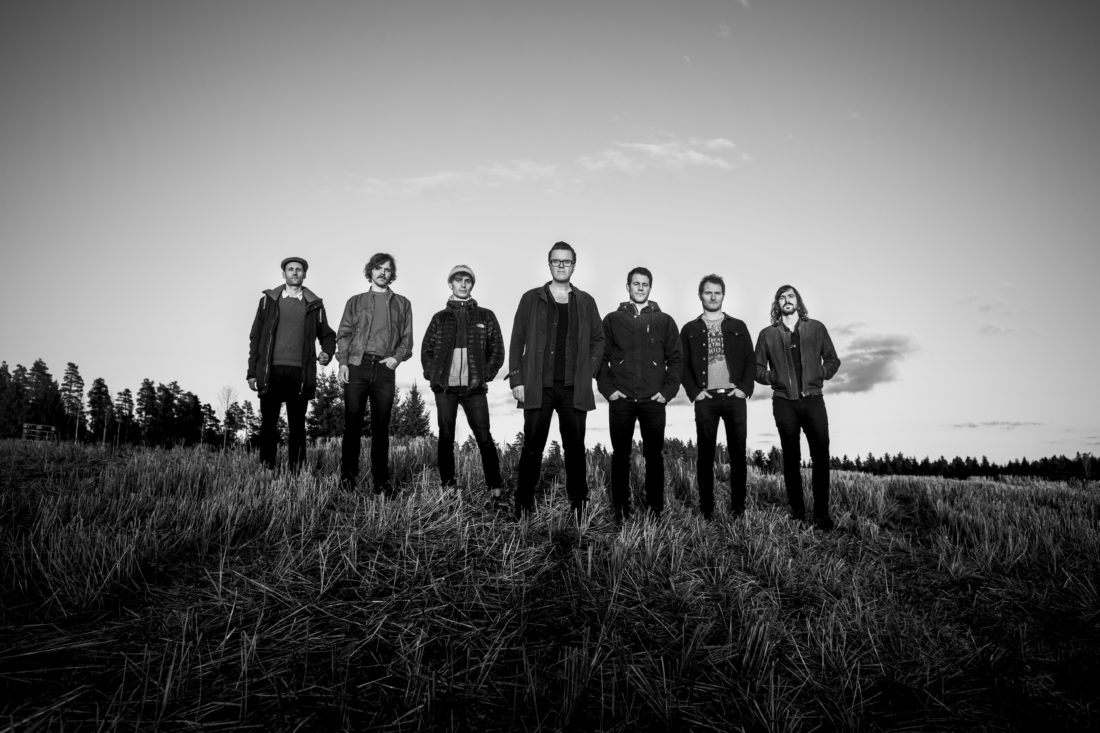 When Ola Kvernberg was Artist In Residence at Moldejazz in 2016, he played on all of the festival's scenes except at Romsdals Museum. It is therefore especially nice to invite him back to the festival in 2018, and that with the Moldejazz and Jazzfest helped the Spellmann nominated Steamdome come to life two years ago. It will definitely put the audience in the mood before Di Derre goes on stage afterwards.

Ola Kvernberg's Steamdome , which became a collaborative project with Moldejazz and the Trondheim Jazz Festival in 2016, has evolved over the last year to become a full band. The Spellman nominated first album was released on Grappa Record Label on December 1, and rarely has an instrumental album received similar recognition from the music press. Steamdome is now ready to enter the major concert scenes in 2018.
Steamdome is pure percussive music. Progressive and brutally forward-looking like a runaway train. Surreal and larger than life as Sergio Leone's spaghetti-westerns. Steam dome emanates visual energy. The music stretches between steep cliffs, vast panorama, tight swings, deep dives and night landscape, with the only point of view that is the gripping rhythm of a train that never stops.
Ola Kvernberg has handpicked a hard-hitting engine room of musicians for Steamdome. The locomotive is run by the drummer Erik Nylander (Mechanical Fair, Liarbird), Børge Fjordheim (Morten Abel, Sivert Høyem, Monica Heldal) and Hans Hulbækmo (Broen, Atomic, Moskus) together with bassist Nikolai Hängsle Eilertsen (BigBang, Elephant9, Band of Gold ). In addition to Ola Kvernberg himself, the guitarist and multi talented, Öyvind Blomstrøm (El Cuero, Odd Nordstoga, Stein Torleif Bjella), the renowned organizer Daniel Buner Formo (Trondheim Jazz Orchestra, Kobert, Formo Tre & Metall), sound man Tor Breivik and lighting designer Ingrid Skanke Høsøien for everything to shine.