Cory Wong feat. Dave Koz | GiddyGang & Vuyo
18 ÅRS ALDERSGRENSE
Cory Wong is best known as the guitarist in Vulfpeck, one of the world's hippest and most talked about bands in recent years. However, Wong is as "groovy" as a solo artist as with Vulfpeck and he is now in full swing to establish his own career.
06 Boys is a local band loved by many youngsters, and we are pleased to have them back with no restrictions!
Alexandraparken (18+)
380,- fees incl.
19:00 Dørene åpner
21:00 GiddyGang & Vuyo
23:00 Cory Wong feat. Dave Koz
00:45 DJ Vuyo & Sigmund Vestrheim
Cory Wong comes to Alexandraparken on Tuesday and Wednesday during the festival week with an extremely competent orchestra that provides two hot and sweaty evenings - "all in the name of groove"!
Cory Wong grew up a stone's throw from Prince's Paisley Park Studios in Minneapolis, Minnesota. To try a variant of a journalist's bloody one can, say that the groove inspiration from Prince is more than just symbolic. Wong has gradually established himself as a guitarist, bassist, songwriter, podcast host and producer and he moves seamlessly between the genres of jazz, rock, and funk. He has received well-deserved attention for his latest releases, including "Wong's Cafe" (2022), and not least, his YouTube show is highly valued, both for extreme musicality and for humor and warmth.
Cory Wong - Guitar, Dave Koz - Mini Sax, Sonny Thompson- Bass, Kevin Gastonguay - Keys, Eddie Barbash - Soprano Sax, Kenni Holman - Alto Sax, Sam Greenfield Bari Sax, Jay Webb - Trumpet, Michael Nelson - Trombone, Petar Janic - Drums
GiddyGang & Vuyo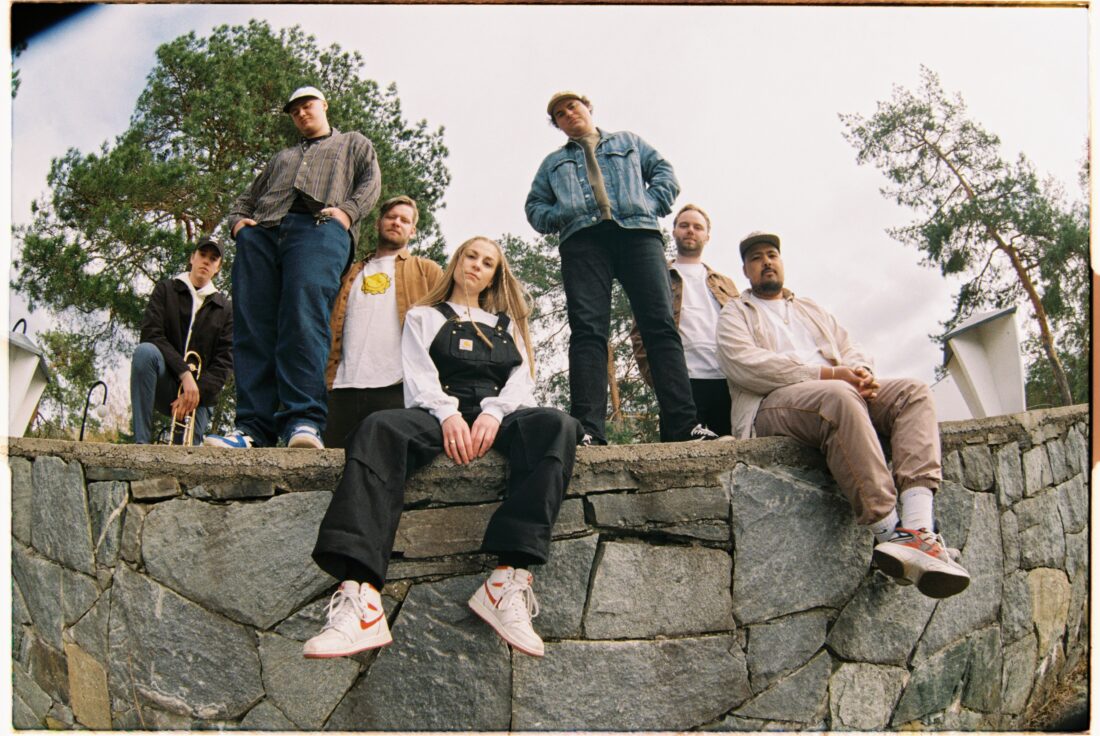 The music is founded in solid hip hop beats by the old school, with strong influences from J Dilla and The Roots.
GiddyGang is an Oslo-based collection of musicians driven by heavy hip-hop beats and silky soft vocals.
At the same time, the members have a background in everything from gospel, jazz, and soul. The result is surprising, stylish, fun, and cheerful.The debut mixtape was made during the shutdown as a positive element in demanding times. Among partners on the tape, we find names like Tennishu (Butcher Brown) and South African rapper / MC Vuyo. Vuyo will also be at the concert in Alexandraparken and spice up the songs with their laid back bars and delicious flow.To feel "Giddy" means to feel laughable and happy and it is these feelings that GiddyGang wants the listeners to feel when they hear the music.