Blood Sweat & Tears
Legendary band close concert series in Alexandra Park
Alexandraparken (18+)
450,- fees incl.
19:00 Dørene åpner
21:00 Blues Express
23:00 Blood, Sweat & Tears
00:30 DJ
Perhaps it won't be actual blood, sweat and tears in our venue Alexandraparken, but one of the greatest live bands of the last 50 years will surely bring it to a boil when they enter the stage this summer.
Legendary Blood Sweat & Tears has been mixing brass, rock, blues and jazz since its inception in New York in 1967 and carved up a very distinctive and life-giving musical elixir. The band has changed its crew members a number of times, but continue to inspire whole generations with their thrilling music and magnificent concerts.
Commercially, the band was at their peak during the 60s and the 70s. They have several gold and multiplatinum albums and hits such as "Spinning Wheel" and "And When I Die", which ruled both the charts and the dance floors. With over 50 years of recordings and concerts, they have a truly incredible song catalogue to offer their audience.
We're sure this will be an unforgettable evening in Alexandra Park.
GB Blues Express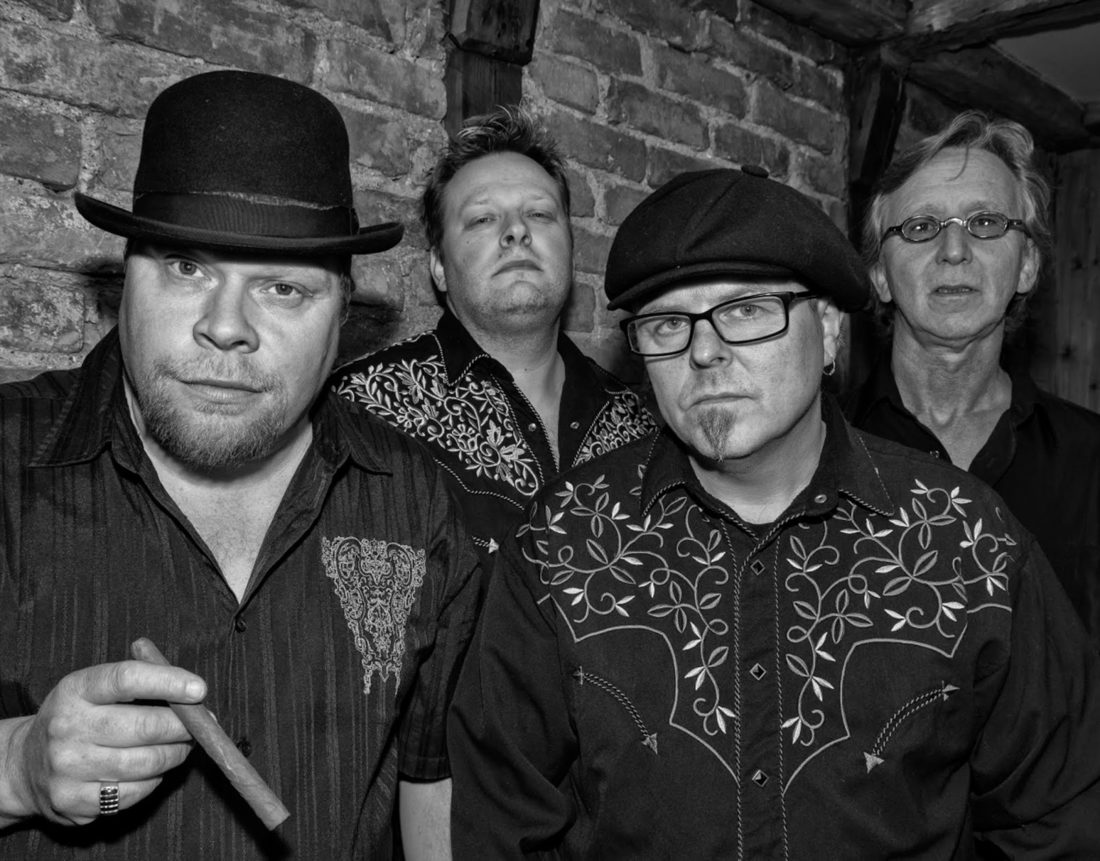 Spellemann-nominee with both drummer and producer from Molde!
GB Blues Express is a hard working blues-band from Northern Norway, just out with their latest album
Their latest album Southside, released in September last year, was nominated for Spellemann (Norwegian Grammy Awards) in the blues category in 2018. The band's front figure is blues-legend. Geir «Milkman» Bertheussen, from Senja, while Kåre «Lefty» Amundsen from Molde play the drums.

The title, Southside, relates to the south side of Senja, where Bertheussen comes from, and the part of Chicago where his heroes are from. The record's Bertheussen's sixth album and got brilliant reviews from the press – this including the Norwegian blues magazine, Blues News. It's recorded in Molde with producer, Bjørn Ove Hagset and the track «Steppin' Stone» has local heroes, Red Hot, contributing in the brass crew. In addition to Bertheussen and Amundsen, GB Blues express also includes Kai «Sugar K» Fjellberg on guitar and vocals, Trond «Boogieman» Hansen on bass and Rune Karlsen on keys.
This crew, with the wind instruments included, will be the perfect opening band for Blood Sweat & Tears, and together they'll make a great night for blues, soul and R'n'B enthusiasts at our venue, Alexandraparken.
DJ Strangefruit